The voluptuous actor once said that her weight gain was partly due to her lack of sleep. Now that she is losing some of her flab, do we give new husband Siddharth Roy Kapur credit? In an interview some time ago Vidya Balan said that she was gaining weight because she didn't get enough sleep. Then she went all the way and gained more fat-inches for her role as Silk in The Dirty Picture. And since then, she has been rather more than merely well-filled and certainly very comfortably rounded.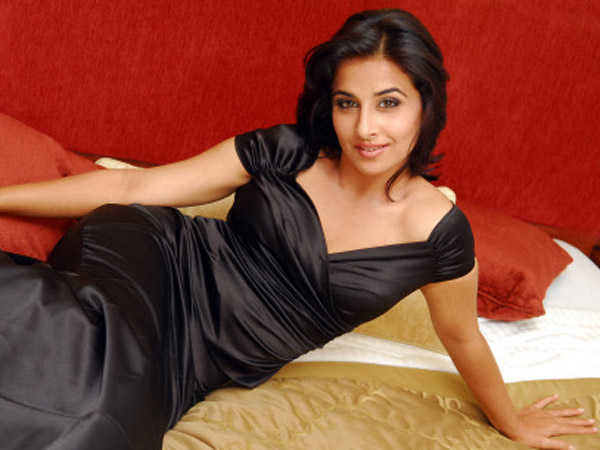 In fact, soon after her wedding to UTV honcho Siddharth Roy Kapur, stories floated through the Bollywood air that there would soon be a SRK or VB junior, our lady's curves getting so fullblown that pregnancy was the cause, it was reported. But over the past few weeks, and certainly on Vidya's last appearance on a red carpet, we had to be hugely impressed. While nowhere near slim, the Kahaani star was considerably less rounded and looked really fabulous. If she gets back to her Parineeta shape, we will – we promise – send her flowers and cheer!

Changing her shape to fit a role is a cinch for the lady, who is trying to achieve the right frame to match the super-fit Farhan Akhtar in Shaadi Ke Side Effects, which the two start working on soon. But whatever weight loss she has managed has come out of hard work, she insists. Vidya has lost over ten kilos already, a result of tough workouts with her trainer Vilayat Khan, a fairly strict diet with no oil, no cheese and no ice cream to top her roti-sabji-dal, and lots of sleep. Now that we know she has a little help with. After all, with SRK in her bed, we know that Vids will be getting a lot of…err…rest, no!