Mika Singh and his troupe will be performing at the Abbas Al-Ostad Hall located in the Al-Arabi Stadium, Mansouriya on April 12 at 7 pm. The show is organized by creative Indian associations and Raja Company along with the support of esteemed Patrons and sponsors, Zain, Al Babtain (Nissan) (Platinum Sponsors), Pizza Inn, Trendz Salon (Gold Sponsors), Ashraf and Co, Neeto International, German Printing Press (Silver sponsors), Behbehani Group, GFS Co, Dettol ( Jassim Al Wazzan), Burgan Bank (Bronze sponsors), Centrepoint (Retail partner), Talabat.com (F and B Partner) and Crowne Plaza (hospitality partner).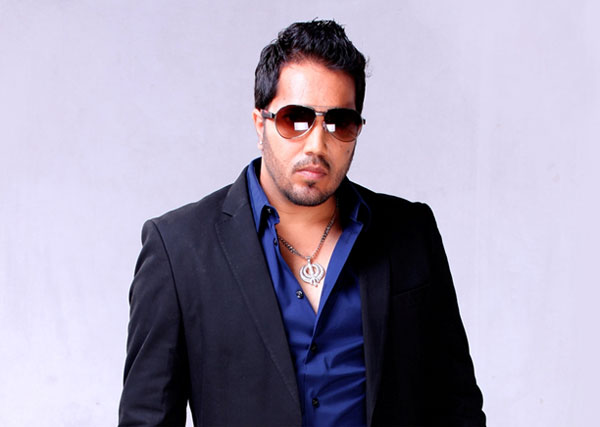 Amrik Singh, popularly known as Mika Singh, was born on June 10 in Durgapur, West Bengal. He is the younger brother of renowned pop singer Daler Mehndi. His father Ajmer Singh Chandan is a classical-trained musician of the old school and his late mother Balbir Kaur had vast knowledge of folk music. This combination inspired Mika to look towards music as an art form. Mika Singh, the youngest of six brothers began his career as a harmonium player during Ramlila celebrations; the now famous Punjabi singer Mika Singh has come a long way in the last decade.

He is known as the prince of 'Punjabi Pop'. He started learning music from his childhood. He began to play tabla at the age of 8, harmonium when he was 12 and guitar when he was 14. His career evolved from a kirtan singer to a bhangra/pop artist. He released his debut album 'Sawan Mein Lag Gayee Aag' in 1998, at the age of 21. He has also taken part in a couple of reality shows in various television channels. Mika Singh also known as 'The Badshah of Bollywood', is a profilic singer, composer, performer and songwriter and has belted out many chart busters from his private albums and bollywood films. He is considered a highly acclaimed musician, and most of all the 'Powerhouse Entertainer'.

Amongst a wide catalog of smash hits, the prominent ones remain Singh Is King (Singh Is King), Mauja Hi Mauja (Jab We Met), Idn-e-Batuta (Ishqiya), Dhanno (Houseful), Dhinka Chika (Ready), Desi Beat (Body Guard), Subah Hone Na De (Desi Boys), Pungi (Agent Vinod), Ganpat (Shootout at Lokhandwala), Gabru (Album) and Sawan Mein Lag Haye Aag (Album), to name a few. The singer's packed schedule comprises at least 15 live shows in a month. A source says, "Mika is one of the busiest singers today. He is the only singer to perform live not only at award shows but also other events like cricket and wrestling matches and marriages as well. Also he is the highest paid singer today."

Mika notes, "Actually my songs have become so popular and entertaining that it is quite natural for event organizers to include them in their shows. I am thoroughly enjoying this phase of my career as a singer. Live performances give me a high." " I had a Mika Singh Nite in Dubai recently and it was packed. The audience danced to my numbers. Also, the offers to perform live have come on their own. I have not gone out of my way to seek them. I guess Lady Luck is smiling at me," he added. When asked about the astronomical sum he charges for doing shows, Mika shoots us down with a terse "no comment."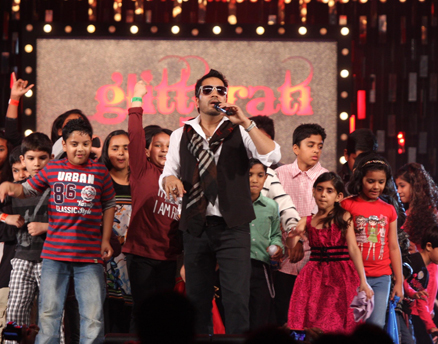 Sources said that a film on the singer's life will soon hit floors. Director Shashank Ghosh, who shot to fame with Waisa Bhi Hota Hai Part II and Quick Gun Murugun, is all set to make a film on Mika Singh. Another source said, "Mika has begun work on his autobiography. The initial manuscript encapsulates everything about his life including his struggle as a singer to consistently giving hit songs in films. Bollywood singer Mika Singh has done India proud by dishing out a rollicking singing performance at Melbourne Cricket stadium Australia in Dec 2012. With this, the singer has become first Indian to perform there. The jam packed show was a part of his 14-day non-stop tour, which also included live shows in Singapore, Dubai and Hong Kong.

He performed back to back in 13 shows in 14 days. In Australia more than 10,000 fans turned up at the Melbourne show. Expressing his happiness on the same, Mika Singh said, "This is a very proud as well as exciting moment for me. I want to thank all my fans and friends who made this show such a success. Although I love shows, fans, name, fame and lots of money, but I hate travelling. It's been hectic, but it's what I love to do." The Mika Singh show will be one of a kind show in Kuwait with the best acoustic system, seating arrangements and a day to remember for all the audience of Kuwait.