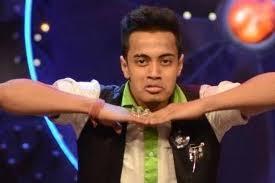 | | |
| --- | --- |
| Name | Abhash Mukherjee |
| Height | 5'8 |
| Naionality | Indian |
| Date of Birth | 16, August 1994 |
| Place of Birth | |
| Famous for | Dancing |
Abhash Mukherjee from Kolkata has trained in all styles of dance but admits to being nervous before every performance. He gives his family the credit for his success as they have always encouraged him to pursue dance and give his best performance.

He has been dancing since he was five years old and is trained in all styles of dance. His dancing idols are Michael Jackson and Hrithik Roshan. Just Dance has been a life changing experience for him. International trainer Michelle Johnston had commented that if she ever makes a dance show, he will definitely be a part of it and that has been the most memorable compliment he has received until today.