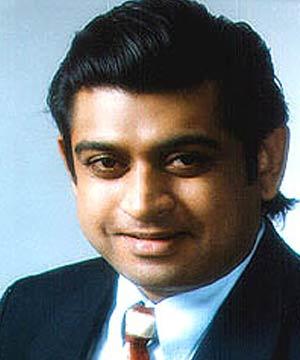 | | |
| --- | --- |
| Name | Amit Kumar |
| Height | |
| Naionality | Indian |
| Date of Birth | 3 July 1952 |
| Place of Birth | |
| Famous for | Singing |
Amit Kumar (born 3 July 1952) is an Indian film playback singer, actor, director, and music director. He is the son of famous singer and actor Kishore Kumar and Bengali singer and actress Ruma Guha Thakurta. Like his father he too loved singing since childhood and used to sing in Kolkata during Durga Pooja functions. Once he was performing on stage in Kolkata in a Durga Pooja function arranged by Bengali actor Uttam Kumar, people kept on requesting for more songs and this information reached his mother. She called in Kishore Kumar and complained that his son was singing 'filmy' songs. Hearing this Kishore Kumar decided to bring him to Bombay.

Before this, Kishore Kumar had made Amit act as his own son in two of his critically acclaimed and rare serious films, produced by himself, Door Gagan Ki Chhaon Mein (the famous song 'Aa chalke tujhe, mein leke chaloon' sung by Kishore Kumar was filmed with him singing to his son, all of 11 years) and Door Ka Raahi (with Amit as a teenager).

He has sung many popular Bollywood and regional film songs in the 1970s, 1980s, 1990s and sings even today.

Apart from Hindi songs Amit sang several songs in Bangla, Bhojpuri, Oriya, Assamese, Marathi, Konkani. It proves his capability as a versatile singer.