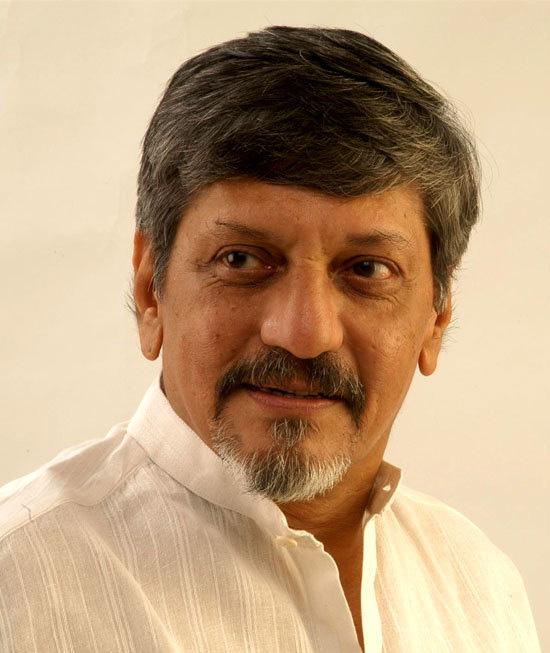 | | |
| --- | --- |
| Name | Amol Palekar |
| Height | |
| Naionality | Indian |
| Date of Birth | 1 April 1944 |
| Place of Birth | Mumbai, Maharashtra, India |
| Famous for | Acting |
Amol Palekar (born 1 April 1944) is an Indian actor of the 1970s and a director of Hindi and Marathi cinema. Palekar began in Marathi experimental theatre with Satyadev Dubey, and later started his own group, Aniket, in 1972. He introduced Theatre of the Absurd to Maharashtra and a street theatre-inspired practice of performing plays in the round.

Palekar made his debut in 1971 with the noted Marathi film Shantata! Court Chalu Aahe directed by Satyadev Dubey, which started the 'New Cinema' Movement in Marathi.

In 1974 he was cast as an actor by Basu Chatterjee in Rajnigandha, and a surprise low-budget hit, Chhoti Si Baat. This led to many other such roles in "middle-class" comedies, mostly alternative cinema. These were often directed by Chatterjee or Hrishikesh Mukherjee and include such films as Gol Maal and Naram Garam. He won the Filmfare Best Actor Award for Gol Maal.

He is noted for his image of the "middle-class everyman" who struggles to get a job (Gol-Maal), his own flat (Gharonda), a girlfriend/wife (Baaton Baaton Mein), and appreciation from his boss. In 1982 he played the role of Ravi in the Malayalam movie Olangal, which is remade in Hindi as Masoom.

He turned to directing with the Marathi film Aakriet. He showed his capabilities as a director with his movie Paheli which was India's official entry in the race for Best Foreign Film at the 2006 Oscars. The movie, however, did not make it to the final nominations.

He has also given his voice to an HIV/AIDS education animated software tutorial created by the nonprofit organization TeachAIDS.

Amol Palekar was born to Kamlakar and Suhasini Palekar in a lower middle-class family in Mumbai. He was raised by his father who worked in GPO and mother who worked in a private company along with his three sisters Neelon, Rekha and Unnati.Palekar is an alumini of Sir JJ School of Arts and has exhibited his sketches, drawings, and paintings in Mumbai. He also does some social work. He has two daughters and is married to Sandhya Gokhale, who is a writer.Palekar regards himself as an agnostic.