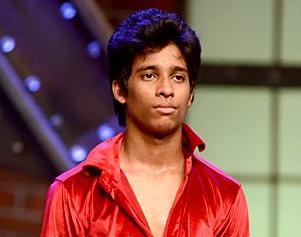 | | |
| --- | --- |
| Name | Ankan Sen |
| Height | 5 |
| Naionality | Indian |
| Date of Birth | 11 May, 1993 |
| Place of Birth | |
| Famous for | Dancing |
The youngest in the group, Ankan is one of the most talented in the lot too. He eats, breathes, sleeps and even dreams dance.

His love for dance took him away from home as he stays with his choreographer since last three years because his parents don't approve of his dance. Hailing from Kolkatta, Ankan participated in Just Dance because he wanted to prove himself on such a big platform. Ankan has patched up with his parents who simply want him to study along with pursuing dance. He did promise to complete graduation if he got selected and the judges hope he lives upto it.

Passing auditions with aplomb, Ankan though scared never shows his fears. He claims he has no tension or worries about the upcoming rounds and only lives to dance. The fact that he got to dance before Hrithik is worth the effort. He has trained in contemporary style but is eager to learn more. His hunger for knowledge has made him a favourite with one and all. Terence, Saroj and Michelle were all impressed with his abilities and grace. Farah Khan complimented him that he danced like Hrithik and reminded her of him, which thrilled Ankan to no end.