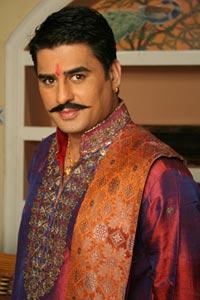 | | |
| --- | --- |
| Name | Ayub Khan |
| Height | |
| Naionality | Indian |
| Date of Birth | |
| Place of Birth | |
| Famous for | Acting |
Ayub Khan is an Indian actor. He is the son of Nasir Khan and Begum Para. His father is the brother of actor Dilip Kumar Mohammed Yusuf Khan , Ehsan Khan and Aslam Khan.His mother was the sister of Amrita Singh's mother Rukhsana Sultana. Ayub comes from a Pathan family. He has acted in over 20 films.

Begum Para's older sister Zarina's daughter Rukhsana Sultana is the mother of the Indian actress and show business personality Amrita Singh. Ayub is married to actress Niharika (who performed as a faded actress in movie Khoya Khoya Chand). Niharika has Punjabi and Parsi influences in her family. They have two daughters, Tahura and Zohra.