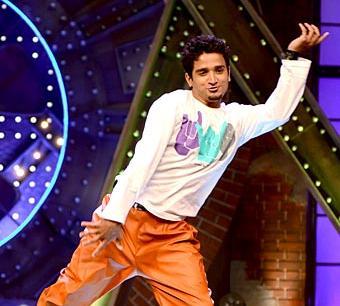 | | |
| --- | --- |
| Name | Irfan Sheikh |
| Height | 5'2 |
| Naionality | Indian |
| Date of Birth | 14 August, 1986 |
| Place of Birth | |
| Famous for | Dancing |
Naughty, funny and a prankster, Irfan Sheikh has depth too just like his namesake film actor. But he knows liveliness is easy to relate and more acceptable than a serious nature, so he makes people smile and laugh around him.

Irfan is fun loving person who wants to prove to his dad that dance is an honourable profession too. He enjoys dance and dances for himself too. Having danced at various weddings, he makes a living but wants to do more in the field of dance. When he realised that via dancing he earned good money, it became a way of life. Later he realised he enjoyed it too and hence wanted to pursue it. This brought him to participate in Just Dance.

This Baroda boy is from a well to do family who want him to join the family business. Now that he has cleared the top 21, his family feels his passion for dance and are supporting him. Though not trained in dance, he learnt whatever he knows by watching films, TV and YouTube.