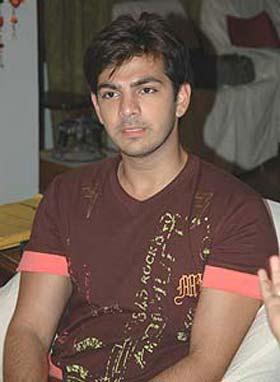 | | |
| --- | --- |
| Name | Karan Grover |
| Height | |
| Naionality | Indian |
| Date of Birth | June 22, 1982 |
| Place of Birth | |
| Famous for | Acting |
Karan Grover very popularly known as "KayJee" in his circles and the industry, (Born 22 June 1982) is an Indian actor, who has worked in serials like Saarrthi and Meri Awaz Ko Mil Gayi Roshni which was aired on Star Plus. He played the character of Raj Malik in the latter. Saarrthi gave him a lot of popularity as Arjun, until he quit from the serial himself and according to the storyline Arjun was shockingly killed in Saarrthi that nobody expected. Later in an Interview Karan Grover claimed that the producers were not planning to remove him from Saarrthi but he did not get much time for Saarrthi because of his new show on Star Plus Meri Awaz Ko Mil Gayi Roshni, and since he was working in the serial since its beginning, Karan requested Saarrthi's producer to make him quit from the serial who gladly accepted it. So Arjun (according to the storyline) was killed in Saarrthi. After an endearing role in Saarrthi (Star Plus), Karan Grover is now seen as Raj in the musical Meri Awaz Ko Mil Gayi Roshni (Star Plus). "I play this ambitious guy who is willing to go that extra mile, sometimes in a positive way and sometimes in a negative one, to reach his goals.

It is the realistic characters that are more difficult to play than the unrealistic ones," remarks Karan, who confesses having a close resemblance to this character in real life.Karan that he is happiest best when working, even if it means long gruelling hours of shooting. "I can work for 25 hours a day and yet be raring to go for another bout of shooting without any complaints. I love talking about my work. I'd never be comfortable talking about my new cell phone or a trip to Bali," he reveals.