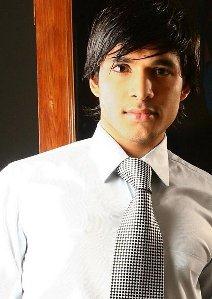 | | |
| --- | --- |
| Name | Maradona Rebello |
| Height | |
| Naionality | Indian |
| Date of Birth | 22 June 1986 |
| Place of Birth | Mumbai, India |
| Famous for | Modeling |
1986–2008: Early life

Rebello was named after the footballer Diego Maradona, during the Quarter Final between Argentina and England, in the 1986 FIFA World Cup. Where on one hand Diego Maradona scored "the goal of the century", back in India, Maradona Rebello was born. His father, who is a sports manager, was inspired by Diego Maradona's winning goal and named his son as Maradona.The Rebellos are a Christian family from the Mumbai suburb of Bhayander. While Rebello was always passionate about acting, he was all set to pursue medicine after his Higher Secondary studies.

He even acted in plays such as An Evening With Shakespeare and Actors which was staged at the National Gallery of Modern Art. He said, "once did a play An Evening with Shakespeare and Actors. There was a scene where Romeo is mesmerised by Juliet when he sees her for the first time. I've said those lines a million times." Rebello's modelling career took off by chance when he was spotted by a model coordinator outside a cinema hall and was signed up for assignments.[4] Rebello also auditioned for the 2009 film Slumdog Millionaire and met director Danny Boyle, but was rejected because Boyle thought that his looks were not Indian enough to meet his characterization.