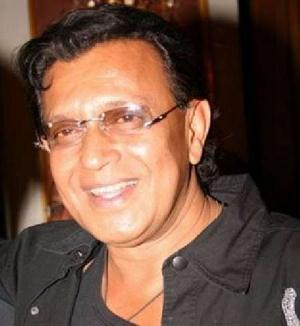 | | |
| --- | --- |
| Name | Mithun Chakraborty |
| Height | 6' 0 |
| Naionality | Indian |
| Date of Birth | 16 June 1947 |
| Place of Birth | Kolkata, India |
| Famous for | Acting |
Mithun Chakraborty was born in Kolkata, West Bengal, India to a Bengali Hindu family.

He was educated at the Oriental Seminary and later, graduated in chemistry from the Scottish Church College in Kolkota. He was initially associated with Naxalites in West Bengal, which he later left and joined Mumbai films. For rest of his life, his family had continuous threat from Naxalities. After that he attended and graduated from the Film and Television Institute of India in Pune.

Mithun Chakraborty was a staunch Naxalite before entering the film industry, but tragedy struck his family when his only brother got accidentally electrocuted and killed in a freak accident. He returned to his family and left the Naxalite fold, even though doing so posed a grave risk to his own life. He had also undergone expert training in Martial Arts.