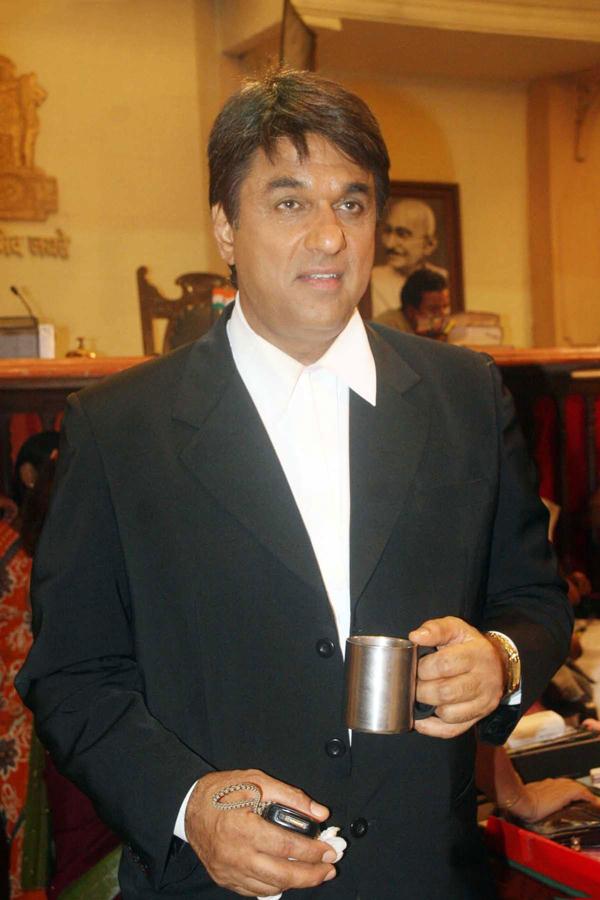 | | |
| --- | --- |
| Name | Mukesh Khanna |
| Height | |
| Naionality | Indian |
| Date of Birth | 22 July 1958 |
| Place of Birth | |
| Famous for | Acting |
Mukesh Khanna is an Indian television and film actor, best known for portraying strong, dynamic characters. He was born on 22 July 1958. He came into the film industry in 1982. He rose to fame and is still best known for playing Bhishma in B. R. Chopra's Mahabharat. Khanna had a major role as an Indian superhero in the Shaktiman series, which was successful all over India with children.

He worked in the television series Aryamaan as the character of the same name on Toon Disney in India. Khanna has worked in many television productions and films depicting him as police inspector such as the film Hera Pheri. He has also worked in a television series called Waqt Bataye Ga. He has played roles in films such as Tahalka and International Khiladi. He played the father of Bobby Deol's character in the film Barsaat.

He was offered the role of Shantanu in Ekta Kapoor's Mahabharat; he refused. He told the press that Ekta's Mahabharat is sure to be a flop because BR Chopra's Mahabharat had actors in it; her Mahabharat has "models" in it.