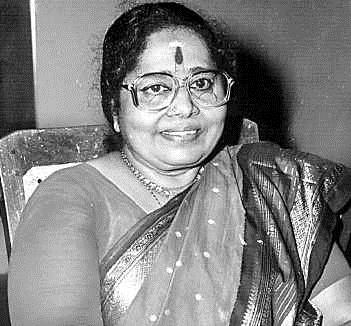 | | |
| --- | --- |
| Name | P. Leela |
| Height | |
| Naionality | Indian |
| Date of Birth | May 19, 1934 |
| Place of Birth | Chittur, Palakkad, British India |
| Famous for | Singing |
Porayathu Leela better known as P. Leela was a popular Indian playback singer. She was awarded Padma Bhushan posthumously in 2006.

Leela had a gifted voice. Thiribuvana Manibhagavadhar the uncle of musician T. V. Gopalakrishnan. was her first guru. Later she learnt from Paththamadai Krishna Ayyar and Maruthuvakudi Rajagopala Iyer She trained under Rama Bhagavathar.


Leela was trained in Carnatic music by doyens such as Chembai Vaidyanatha Bhagavathar and Dakshinamoorthy Swami. Vadakkancheri Ramabhagavadhar was a very close friend of Menon. He settled down in Madras. Whenever he used to visit Ernakulam, he would invite Menon and Leela to come to Madras to learn music. The headmistress of the school in which Leela was studying advised her father to take Leela to Madras for further training in music.