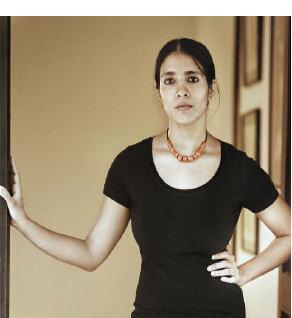 | | |
| --- | --- |
| Name | Padmini Chettur |
| Height | |
| Naionality | Indian |
| Date of Birth | 1970 |
| Place of Birth | |
| Famous for | Dancing |
Padmini Chettur (born 1970) is an Indian contemporary dancer, trained by dancer-choreographer Chandralekha. She runs her own dance company based in Chennai, India, "Padmini Chettur Dance Company". Padmini Chettur was born in 1970 and began her training in the Indian classical dance-style Bharata Natyam as a child. She graduated from Birla Institute of Technology and Science (BITS), Pilani in 1991.

Padmini presented her first contemporary experiment in 1989. In 1991 she joined the dance company run by Chandralekha and worked with it till 2001, performing in the productions 'Lilavati,' 'Prana,' 'Angika,' 'Sri,' 'Bhinna Pravaha,' 'Yantra,' 'Mahakaal' and 'Sharira.' Meanwhile she presented her first solo work 'Wings and Masks' (1999). This was followed by 'Brown' and the duet 'Unsung', 'Fragility' (2001) and 'Solo' (2003) in three sections. Her production, 'Pushed' premiered at Seoul Performing Arts Festival (SPAF) 2006, and since travelled to Brussels, Holland, Salzburg, Paris and Lisbon. She has been artist in residence in England, the Netherlands, Germany and elsewhere.