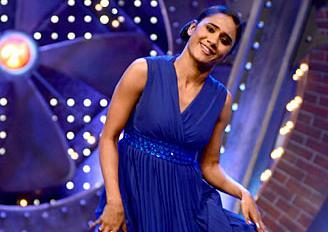 | | |
| --- | --- |
| Name | Preeti Chafale |
| Height | 5'3 |
| Naionality | Indian |
| Date of Birth | 3 May, 1980 |
| Place of Birth | |
| Famous for | Dancing |
Silent and shy Preeti Chafale ignites the stage on fire with her dancing abilities. Hailing from a small town in Maharastra, she has big dreams which she wants to fulfill via Just Dance.

She has lived in her hometown Umbare, near Nagpur Maharashtra, all her life but her passion for dance began when she saw dance on TV and during competitions in her community. She says that dance makes her feel free and uninhibited. She is currently studying computer management along with pursuing her passion for dance. Her father encouraged her to go for her dream while her family is supportive too. The only regret she has in life is that she never got any training in dance and that she does not have a guru. She feels that the nuances a guru can teach can make or break a performance.