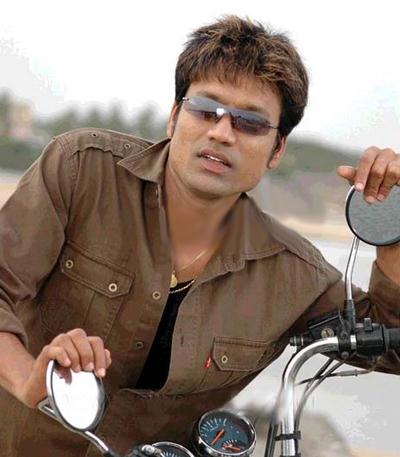 | | |
| --- | --- |
| Name | S. J. Surya |
| Height | |
| Naionality | Indian |
| Date of Birth | July 20, 1968 |
| Place of Birth | Vasudevanallur, India |
| Famous for | Acting |
S. Justin Selvaraj is an Indian film director, writer, actor, and producer in Kollywood, the Tamil film industry. His screen name is S. J. Surya.

After his schooling in the little village of his birth, Vasudevanallur near Kuttralam, he took a B.Sc. degree in physics at the Loyola College, Chennai. But that one lingering passion—cinema, the movies, the magic on celluloid when the lights go out—persisted. Justin wanted to be a part of this magical world. A stint of about six years as apprentice under various directors like Vasanth, and he was ready for his first film.

Surya's first film was Nethi Adi (1988), with Pandiarajan and Janagaraj playing the lead in Tamil; it was a huge blockbuster and remains his biggest hit to date. The film told the story of a deaf and mute brother setting his eyes on his younger brother's wife. He told the story of vaali at the shooting of aasai, ajith was impressed with the story. After facing problems he finished the film and it was a success.

Surya followed that with the multi-lingual Kushi, which was a huge money-spinner in Tamil and Telugu but did not fare too well in Hindi. After a hiatus for nearly two years, he came up with another blockbuster, New in which Surya played the lead role as well as directing and producing the film. The film's opening is considered to be one of the biggest in Tamil cinema in recent years, with over INR1.1 crore collected on its first day at the box office. The film's music by his friend and noted composer A. R. Rahman had created waves in the audio market. However, the movie was banned by the Madras High Court in August 2005, a year after it collected huge revenues in theaters.

His fourth venture in Tamil as a director was Anbe Aaruyire, which was initially titled Best Friend. This movie was not as big a hit as Vaali, Khushi and New had been. He planned a Tamil romantic comedy titled Anbulla Caroline with A. R. Rahman, Santosh Sivan, Silambharasan and Asin as the crew; however, the project was dropped after some schedule interruptions. He said he would return to the project soon, after sorting out schedules and cast.

S. J. Surya's biggest budget project in his career to date is Puli, with Pawan Kalyan in the lead; it was released on September 10, 2010 in more than 1200 theaters with 600 prints. The film was made on a budget of INR42 crores. Academy Award-winner A. R. Rahman created the music for the movie. The soundtrack received positive reviews and became a hot seller. However, the film received very bad reviews from various critics.

About Ajith and Vijay, "They are contrasting characters. Ajit on the surface seems very tense, making a lot of noise. But when you get close to him, you realise it is just a put-on. Unlike his appearance, he is soft and vulnerable. Vijay, on the other hand, appears calm and placid. But there is a lot of fire in him. As you explain a scene to him, he may look a little inattentive. But when he stands before the camera he will surprise you.

He was one of the judges on Vijay TV's hit show Jodi Number One, where the participants are television stars. He was one of the three judges along with Sangeetha and Sundaram.