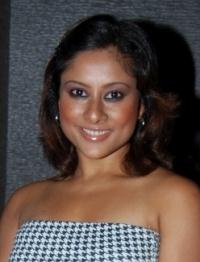 | | |
| --- | --- |
| Name | Sai Deodhar |
| Height | |
| Naionality | Indian |
| Date of Birth | |
| Place of Birth | |
| Famous for | Acting |
Sai Deodhar is an Indian television actor who has worked in popular television soap operas, such as Saara Aakaash and Ek Ladki Anjaani Si. Recently, she has appeared in Kashi on Imagine TV, where she played the role of a mother of 6 years old girl. Sai is also busy in shooting of an unnamed film to be produced by her husband Shakti Anand.

Sai was born in Pune to a Marathi father and Bengali mother. She went to Mumbai to make her career in modeling and eventually got the role in 'Saara Aakaash'. Later, she gets married to her on-screen co-star, Shakti Anand of Saara Aakaash.