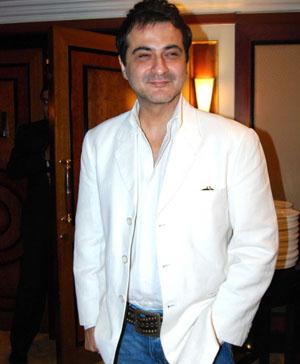 | | |
| --- | --- |
| Name | Sanjay Kapoor |
| Height | 5' 11 |
| Naionality | Indian |
| Date of Birth | 17 October 1965 |
| Place of Birth | Mumbai, Maharashtra, India |
| Famous for | Acting |
He began his career opposite Tabu in the film Prem (1995). It was Raja (1995) opposite Madhuri Dixit that brought him box office success. Though Raja was a hero-centric and successful film, yet Madhuri Dixit stole the show totally and it did not bring much offers to Sanjay Kapoor. Critics and viewers called Raja out and out a Madhuri Dixit film and suggested that it should had been renamed Rani. Karisma Kapoor in Manish Malhotra show said "when people and critics would talk about Madhuri Dixit and Raja in 1995, I used to think when such thing would happen to me and it happened to me in Raja Hindustani." He has also given critically acclaimed performances as a villain playing the obsessive psychotic husband of Esha Deol in Koi Mere Dil Se Poochhe which was a hit and he was playing a terrorist in the film Qayamat: City Under Threat which was also a hit.