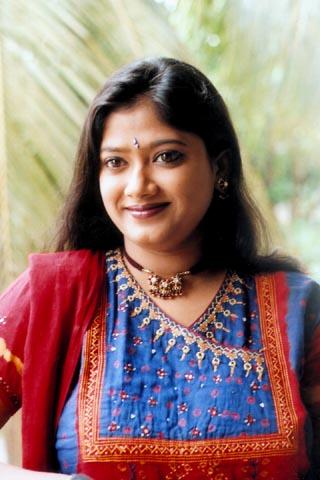 | | |
| --- | --- |
| Name | Srilekha Parthasarathy |
| Height | |
| Naionality | Indian |
| Date of Birth | |
| Place of Birth | Delhi, India |
| Famous for | Singing |
Srilekha Parthasarathy is a Tamil singer who is commonly referred to by her first name Srilekha. She has a versatile voice, and has experienced an impressive success in other genres of music as well, including ghazals.

Srilekha began her professional career in 2000, when she sang the scintilating Jingle for the "Idhayam Oil" advertisement, which was piturised on "Jothika". She describes the jingle as her ticket into the Tamil music industry.

Her popularity increased with many other hits, such as "Poo Mugam Siricha" for the movie Junction, "Kaadhalaagi" with S.P. Balasubramaniam in Pop Carn, "Don't worry be Happy" for the movie Whistle, and "Sutthi Sutthi Varuven" for the movie Sena.

Her career took a leap with the blockbuster hit "Kalyaanam dhaan" from the movie Saamy. This song topped the music charts. This was followed by "Vinodhane" from Thennavan, "Vaa Masakatre" from Kurumbu and "Ayurvedha Azhagi" from Thiruda Thirudi.