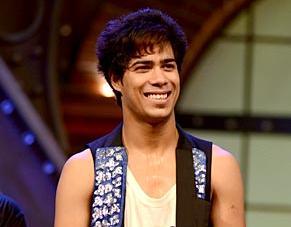 | | |
| --- | --- |
| Name | Surjeet Bansal |
| Height | 5'8 |
| Naionality | Indian |
| Date of Birth | 1 June, 1987 |
| Place of Birth | |
| Famous for | Dancing |
Life gives second chances and Surjeet Bansal is a prime example of them. Ousted from the top 21, he got recalled when one contestant had to bow out of the competition due to health reasons. Grabbing the second chance like a lifeline, Surjeet hopes not to disappoint the judges and himself.

A big fan of Hrithik Roshan, he fell in love with dance when he saw Kaho Naa Pyaar Hai. Surjeet claims he understood what dance is after watching Hrithik dance. He realised then that dance was simple and complicated at the same time. Inspired by Hrithik and Govinda too, he feels his purpose of coming on Just Dance was served when he was able to stand in the same frame as Hrithik, meet him, hug him, talk to him. It was a big deal for him to meet his idol after ten years of admiring him from afar.

This Delhite is an untrained dancer and works in a dance troupe. It was his wife who pushed him to try his luck in Just Dance. When he didn't clear the top 21, he was dejected but accepted his fate. Destiny had other plans so few days later he was shocked to know he was back in the game. He plans to do better than ever. Dance for him is a creative outlet, a freedom of expression.