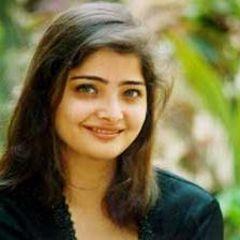 | | |
| --- | --- |
| Name | Vasundhara Das |
| Height | |
| Naionality | Indian |
| Date of Birth | 1977 |
| Place of Birth | |
| Famous for | Singing |
Vasundhara Das Tamil (born 1977) is an Indian singer and actress. She has acted in Hindi, Tamil, Kannada and Malayalam films. She is the co-founder of world music band Arya. As a playback singer, she is best remembered for singing "Shakalaka Baby" from the Tamil film Mudhalvan, which was also her debut song. She has performed many hit songs in Hindi and Tamil films thereafter.

Vasundhara Das was born in a Tamil Hebbar Iyengar family from Bangalore. She studied at Cluny Convent High School, Bangalore, and Mount Carmel College, Bangalore, graduating in Economics and Mathematics.

She began training in Hindustani Classical music at the age of six. She used to run away from home to avoid taking music lessons. In her college days she was part of an all-girl band. She can play some Flamenco strums on her guitar. She speaks Tamil, Kannada, Hindi and English.

Vasundhara began acting with the Kamal Hasan film Hey Ram (1999) and started her playback singing career with A. R. Rahman's Tamil film Mudhalvan. She was considered for the role of heroine by Mani Ratnam in his movie Alaipayuthey opposite R. Madhavan. She played heroine alongside Mohanlal in the blockbuster Malayalam movie Ravanaprabhu, the female lead role opposite Ajith in the Tamil movie Citizen, and heroine opposite Dharshan Tugdeep in the Kannada movie Lankesh Pathrike. She also appeared in the Hindi T.V. serial Rab Ne Banadi Jodi and a popular Hindi movie "Monsoon Wedding".

She moved her base from Bangalore to Mumbai and founded a musical band named Arya with Roberto Narain. The band comprises musicians from various backgrounds in world music ranging from Hindustani and Carnatic classical music to Jazz, Latin, rock and pop. Roberto Narain plays the drums and Vasundhara provides Western and Indian vocals. Arya's music can be broadly classified as World Music. Arya's first performance was at the prestigious festival La Mar de Musicas in Spain in 2003. The band toured the United States in September 2004.

Her breakthrough as a playback singer came with "Shakalaka Baby", the song for which she is best known for. She sang it for the 1999 Tamil film Mudhalvan, under composer A. R. Rahman. She later recorded most of her hit songs with Rahman in Tamil as well as in Hindi. Her breakthrough in Bollywood came in the 2001 film Aks with songs like "Rabba Rabba" for which she was nominated for the 2002 Filmfare Best Female Playback Award.

She has sung one song "Pattu viral thottu vittadhaal" for Ilaiyaraaja in the Tamil movie Dhanush directed by A.M. Gurumani. She has sung an English song in the Hindi film Lagaan for the British character played by Rachel Shelley, again under A. R. Rahman. Her most famous Hindi song is "It's the time to Disco" in the film Kal Ho Na Ho sung for Preity Zinta . She is also well-known for the song "Kattipudi Kattipudi Da" in the movie Kushi. She often sings for the actress Preity Zinta among others Vasundhara Das singing live at a concert in Bangalore.

She has recorded her own album of non-film songs. She has sung in French, English, Kannada, Tamil, Hindi, and Telugu. She has also sung a song called "Tide" with Ashu and Dhruv for the show Channel V Jammin'; the song is included in the Jammin' album.