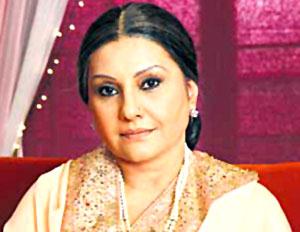 | | |
| --- | --- |
| Name | Vidya Sinha |
| Height | |
| Naionality | Indian |
| Date of Birth | 15 November 1947 |
| Place of Birth | Mumbai |
| Famous for | Acting |
Vidya Sinha (born 15 November 1947, Mumbai) is an Indian actress who has acted in Bollywood films.She began modelling and acting at the age of 18. Her first movie was Raja Kaka opposite Kiran Kumar. However, fame came to her through a low-budget, alternative cinema break-away hit Rajnigandha, directed by her mentor Basu Chatterjee. The movie, although having none of the trappings of a typical Bollywood blockbuster, was a major box office success. This was followed by many more small-budget art-house films like Choti Si Baat (1975), and later by more mainstream, bigger budget Bollywood productions like Pati Patni Aur Woh (1977).

She was born on 15 November 1947 in Mumbai. She came from a humble family. Her father, S. Maan Singh, who was an assistant director.She began modeling and acting at the young age of 18. She was married before entering films.She later quit the industry in the eighties. During this time, she raised her daughter, Janhavi . After her husband Venkateshwaran Iyer (1968–1996) died, she returned to acting, on her daughter's encouragement. She returned to acting via working in TV serials like Bahu Rani (2000), followed by Kavyanjali (2004), Hum do hain na etc.

She had married Netaji Salunkhe, a doctor based in Australia. She had met him on the internet after her first husband's death in 1996. They have been living together in Versova, India. In January 2009, she filed a complaint against her 70-year old husband, claiming that he tortured her mentally and physically.She also claimed that Salunkhe demanded money from her. He has since been granted bail. The couple, who had adopted a daughter, later got divorced and Sinha filed an application in the lower court for money for upbringing of the child.The court ruled in Sinha's favour and ordered Salunkhe to pay her Rs 10,000 per month.