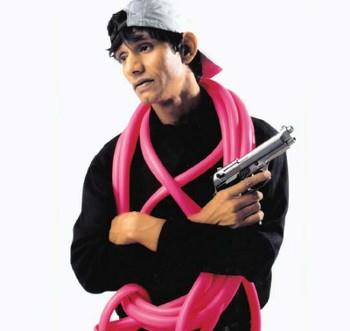 | | |
| --- | --- |
| Name | Vijay Raaz |
| Height | |
| Naionality | Indian |
| Date of Birth | |
| Place of Birth | Delhi, India |
| Famous for | Acting |
Vijay Raaz is an Indian film actor. His breakthrough came when he played the role of Dubeyji in the movie Monsoon Wedding. Since then, Raaz has been cast in small, often comedic roles, in many Hindi movies, often depicting the character of a common man.

Raaz was born and raised in Delhi where he attended Kirori Mal College. While at college he was a part of the dramatic society The Players. He also appeared in plays at the National School of Drama. He decided to focus on a film career and moved to Mumbai where he received a role in Ram Gopal Varma's Jungle. Naseeruddin Shah had seen him perform at the NSD and recommended him to Mahesh Mathai for Bhopal Express and to Mira Nair for Monsoon Wedding.

After the success of Monsoon Wedding, Raaz received many roles. His first mainstream film cast as the leading actor was Raghu Romeo, a box office success where Raaz depicts the life of a confused lower-class Indian fellow.

Vijay Raaz is married to Krishna Raaz and has a daughter named Tanishka Raaz. Raaz was arrested in Dubai in February 2005 for possession of drugs.