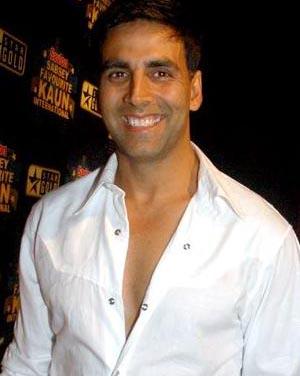 | | |
| --- | --- |
| Name | Akshay Kumar |
| Height | 6' 1 |
| Naionality | Indian |
| Date of Birth | 9 September 1967 |
| Place of Birth | Amritsar, Punjab, India |
| Famous for | Acting |
Akshay Kumar was born in Amritsar, Punjab to a Punjabi family. His father was a government employee. From a very young age, he was recognised as a performer, particularly as a dancer. Kumar was raised in Delhi's Chandni Chowk neighbourhood before moving to Mumbai. In Mumbai, he lived in Koliwada, which was another Punjabi dominated area. He studied at Don Bosco School and then Guru Nanak Khalsa College (King's Circle), where he participated in sports with Janpal Singh.

After having obtained a black belt in Taekwondo while in India, he studied martial arts in Bangkok, Thailand, where he learned Muay Thai and worked as a chef and waiter. He then came back to Mumbai, where he started teaching martial arts. One of his students happened to be a photographer and recommended him to do modelling. The student gave him a modelling assignment for a small company. For his two hours posing in front of the camera, Kumar got Rs. 5,000, compared to his previous monthly salary of Rs. 4,000. That was one of the main reasons why he chose to be a model. After a couple of months of modelling, Kumar was offered a lead role by producer Pramod Chakravarthy for the movie Deedar.