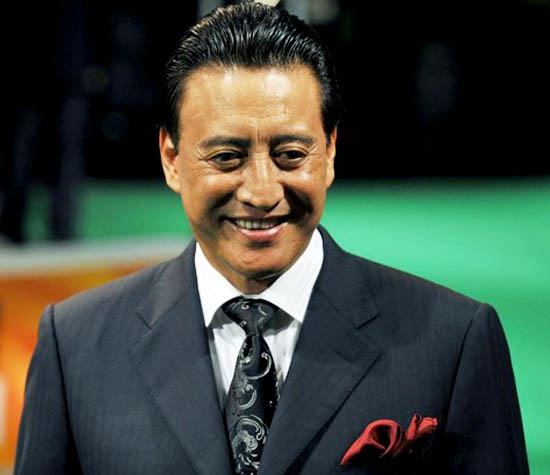 | | |
| --- | --- |
| Name | Danny Denzongpa |
| Height | |
| Naionality | Indian |
| Date of Birth | February 25, 1948 |
| Place of Birth | Sikkim |
| Famous for | Acting |
Tshering Phintso Denzongpa, widely known by his acting name "Danny" Denzongpa, is an Indian actor of Sikkimese ancestry working in Bollywood films.

He started his career by singing Indian and Nepali songs and acting in Indian and Nepali movies. His Nepali song "Kaanchi lai ghumaune Kathmandu Sahara" ("Wish to show Kathmandu city to Kanchhi") is still famous among Nepali people after two decades. He has acted in numerous Hindi films such as Asoka and 16 December. He has also starred in some international projects, the most famous being Seven Years in Tibet where he acted alongside Hollywood actor Brad Pitt. In 2003, Denzongpa was awarded the Padma Shree, India's fourth highest civilian honour. Denzongpa is noted for his villainous and character roles.