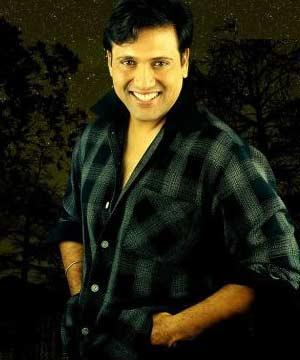 | | |
| --- | --- |
| Name | Govinda |
| Height | 5' 6 |
| Naionality | Indian |
| Date of Birth | December 21, 1963 |
| Place of Birth | Mumbai North, India |
| Famous for | Acting |
Govinda's father, Arun Kumar Ahuja, was born in pre-partition Gujranwala, Punjab (now in Pakistan) on January 26, 1917. He studied in an engineering college at Lahore. Veteran producer Mehboob Khan brought him to Mumbai in 1937 and cast him in Ek Hi Raasta as the leading man. Arun was notable for acting in Mehboob Khan's Aurat (1940). Govinda's mother, Nazeem who was Muslim had converted to Hinduism and adopted the name Nirmala Devi.[citation needed] Arun and Nirmala first met during the making of the film Savera, in which they were cast opposite each other. They married in 1941.

The only film Ahuja ever produced was a flop. Unable to bear the loss, his health failed. The family, living in a bungalow on Mumbai's upmarket Carter Road, later moved to Virar — a northern Mumbai suburb, where Govinda was born. The youngest of six children, his pet name Chi Chi means little finger in Punjabi, the language they speak at home. Since his father was unable to work, Nirmala Devi brought up the children through hard times in Mumbai.