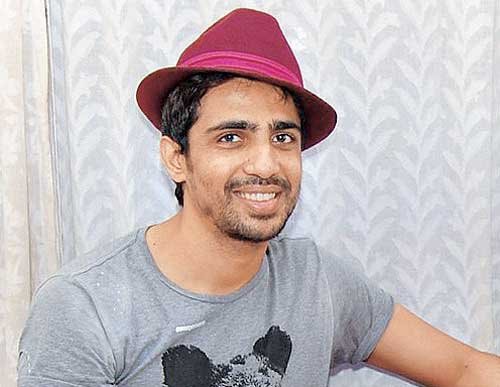 | | |
| --- | --- |
| Name | Gulshan Devaiah |
| Height | |
| Naionality | Indian |
| Date of Birth | May 28, 1978 |
| Place of Birth | Bangalore, Karnataka, India |
| Famous for | Acting |
Gulshan Devaiah is a Bollywood actor. He was born in Bangalore. Gulshan was born at BEL hospital, Bangalore as the only son of Sri Devaiah and Pushpalatha. Both his parents were retired as officers in Bharat Electronics Ltd (BEL), Bangalore. While in BEL both were engaged in literature, light music, drama and such other activities. They recognized and encouraged Gulshan's inclination towards these artistic activities at a very early stage.

After completing his primary education at Cluny Convent, Bangalore, high school at St Joseph's Indian High School, Bangalore, and PU at BEL Pre-University College, Gulshan studied at National Institute of Fashion Technology, Bangalore during 1997 – 2000 and acquired his Bachelor's degree in Fashion Design.

Gulshan was in fashion industry for about ten years and also taught at Wigan and Leigh College, Bangalore. From his primary school dramas and skits, Gulshan became known as an actor with various groups in Bangalore's English theater circuit before moving to Mumbai. His most noteworthy play being Harami Theater's "Butter and Mashed Banana". The cast consisted of Vivek Madan, Gulshan Devaiah & Vinod Ravindran. His first film to release was "Shaitan", directed by Bejoy Nambiar, where he plays the role of the eccentric Karan "KC" Chaudhary. This was followed by a small role as a smooth talking drug peddler 'Ricky' in "Dum Maro Dum", directed by Rohan Sippy.