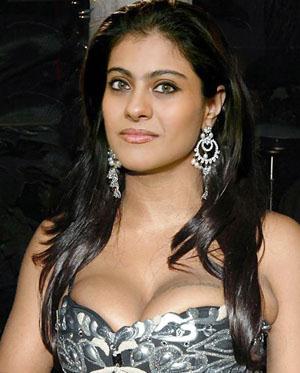 | | |
| --- | --- |
| Name | Kajol |
| Height | 5' 2 |
| Naionality | Indian |
| Date of Birth | 5 August 1974 |
| Place of Birth | Mumbai, India |
| Famous for | Acting |
Daughter of Tanuja and Shomu Mukherjee and niece of Nutan.

Kajol is a fourth-generation actress: her mother Tanuja, maternal aunt Nutan, maternal grandmother Shobhna Samarth and maternal great grandmother Rattan Bai were all movie stars in their day.

Cousin of Rani Mukherjee, Sharbani Mukherji, Raj Mukherjee and Mohnish Bahl. Niece of Joy Mukherjee and Deb Mukherjee. Older sister of Tanisha.

Often paired on-screen with actor Shah Rukh Khan. In fact, each of her five movies with him (Baazigar, Karan Arjun, Dilwale Dulhaniya Le Jayenge, Kuch Kuch Hota Hai, and Kabhi Khushie Kabhi Gham) have all gone on to become super-hits and blockbusters.

In 2001, she retired temporarily from Bollywood to spend more time with her family.

Her wedding to Ajay Devgan was a quiet affair where only a few close friends and relatives were invited. The newly wed couple went on a two month honeymoon traveling the world visiting such places as Sydney & Cairo. She will continue to act in select films, maybe in one or two a year.