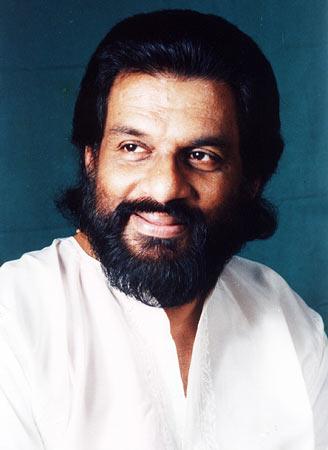 | | |
| --- | --- |
| Name | Kattassery Joseph Yesudas |
| Height | |
| Naionality | Indian |
| Date of Birth | 10 January 1940 |
| Place of Birth | |
| Famous for | Singing |
Kattassery Joseph Yesudas (born 10 January 1940) is an Indian classical musician and playback singer.

Yesudas sings Indian classical, devotional, and popular music. He has recorded more than 50,000 songs in many languages including Malayalam, Tamil, Hindi, Kannada, Telugu, Bengali, Gujarati, Oriya, Marathi, Punjabi, Sanskrit, Tulu, Malay, Russian, Arabic, Latin and English during a career spanning five decades.He has performed in most Indian languages except Assamese, Konkani and Kashmiri. He also composed a number of Malayalam film songs in the 1970s and 1980s. He is fondly called Gana Gandharvan (English: The Celestial Singer).

He has won the National Award for the Best Male Playback Singer seven times, the most by any Indian singer, and the State Award for the Best Playback Singer more than thirty times by the Governments of Kerala, Tamil Nadu, Karnataka, Andhra Pradesh, and West Bengal. In 2002, he was awarded the Padma Bhushan by the Government of India for his contributions towards the arts.

The first song recorded by Yesudas is Jaathi Bhedam Matha Dwesham (music: M B Sreenivasan) on 14th Nov 1961, which he usually sings in all the special occasions in front of the audience. Yesudas began his career in playback singing in the Malayalam movie Kaalpadukal[3] and Kollywood movies in the early 1960s. He sang in Tamil for Bommai first (music: S. Balachander), but the first released movie was Konjum Kumari (music: Veda). By the 1970s he entered Bollywood. His first Hindi song was for the movie Jai Jawan Jai Kissan (1971), but the first released movie was Chhoti Si Baat. He has sung Hindi songs for many leading actors in Hindi cinema including Amitabh Bachchan, Amol Palekar and Jeetendra. He has sung many evergreen Hindi film songs for popular music directors including Ravindra Jain, Bappi Lahiri, Khayyam, Rajkamal and Salil Chowdhury. Almost all of the Hindi movie songs that he sang are popular even today. He has received seven National Film Awards for the best singer, which is a record no Indian singer has equalled. In 2006, he sang 16 film songs in four South Indian languages on the same day at AVM Studio, Chennai.

Yesudas has performed in many major cities around the world. In 1965, he was invited by the Soviet Union government to perform at music concerts in various cities in the USSR and also sang a Russian song on Radio Kazakhstan. In 2001 he sang for album Ahimsa in Sanskrit, Latin and English and in a mix of styles including New Age and Carnatic. In his music concerts in the Middle East he sings Arabic songs in the Carnatic style. He frequently serves as a cultural ambassador for India through his performances abroad, promoting Indian music.

In 1970, he was nominated to head the Kerala Sangeetha Nataka Academy and was the youngest person ever to occupy the post[citation needed]. In 1971, during the Indo-Pakistani War, Yesudas traveled all around Kerala with his musical troupe to raise funds for the Indian Prime Minister's National Defense Fund. He also became Senate member of International Parliament for Safety and Peace. On 14 November 1999, UNESCO presented Yesudas with an honorary award for "Outstanding Achievements in Music and Peace" at the "Music for Peace" event in Paris, a concert held to mark the dawn of the new millennium and whose attendees included artistes such as Lionel Richie, Ray Charles, Montserrat Caballé, and Zubin Mehta. In 2009 Yesudas began a cross-country musical campaign against terrorism in Thiruvananthapuram, with the motto 'Music For Peace'. Kavita Karkare, wife of Hemant Karkare, handed over the torch to Yesudas to mark the launch of the 'Shanthi Sangeetha Yatra'.

He is often preferred by music directors/producers to render the songs which require the power factor and extreme variations in ragas, mainly in the big-budget movies. The song "Aadiyusha Sandhya" from the movie Pazhassi Raja is an example of his voice clarity even at the age of 69. Thiruvarur Bakthavathsalam, a mridangam musician, has accompanied him in many concerts.