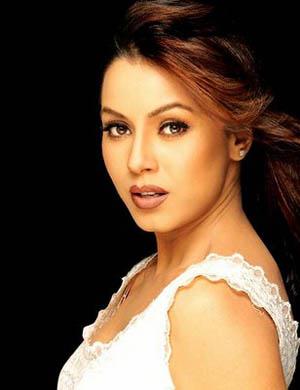 | | |
| --- | --- |
| Name | Mahima Chaudhary |
| Height | 5' 5 |
| Naionality | Canadian |
| Date of Birth | 13 September 1973 |
| Place of Birth | Kelowna, British Columbia, Canada |
| Famous for | Acting |
During her acting career, Chaudhary has played a variety of roles, starting with a village girl in Pardes (1997). Her other variety of roles include; Daag: The Fire (1999) where she played a nasty prostitute, in Pyaar Koi Khel Nahin (1999). She played a widow forced to marry her brother-in-law, in Dhadkan (2000) where she's a loving friend of a man who's madly in love with another woman, in Deewane she plays a singer in love with a thief, in Kurukshetra she plays the stubborn wife of a police officer, in Lajja she plays a young bride forced to fight dowry, in Yeh Teraa Ghar Yeh Meraa Ghar (2001), she plays a stubborn tenant who won't give up her home at any cost, in Om Jai Jagadish she's the loving homemaker, in Dil Hai Tumhaara she's the loving sister who'd do anything for her sister's happiness, in Dobara she's the frustrated housewife, in The Film she's a desperate struggling screenwriter, in Zameer she's a paralytic dancer, in Film Star she's an uptight arrogant fading actress, in Home Delivery: Aapko... Ghar Tak (2005) she's an actress who'd do anything to get in a big movie and in Souten (2006) she plays a desperate housewife who has an affair with her stepdaughter's boyfriend.

Next to doing a variety of films, she has also worked with numerous talented actresses including Kajol, Shilpa Shetty, Urmila Matondkar, Manisha Koirala, Raveena Tandon, Rekha, Preity Zinta, Tabu, Padmini Kolhapure, and Hema Malini. When she was asked about this, she responded by saying that she enjoyed working with other actresses and she expressed her opinion to work with Juhi Chawla, her favorite actress.

Recently, Chaudhary has starred in a Knightsbridge Media Production film, Pusher, directed by Assad Raja, also starring comedian, Mani Liaqat. The film is currently in post production stage and due for release shortly.