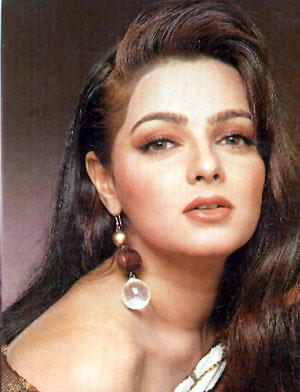 | | |
| --- | --- |
| Name | Mamta Kulkarni |
| Height | 5' 5 |
| Naionality | Indian |
| Date of Birth | 20 April 1972 |
| Place of Birth | Mumbai, Maharashtra, India |
| Famous for | Acting |
Kulkarni made her debut through the Tamil film Nanbargal which was released in Hindi as Mera Dil Tere Liye directed by S. A. Chandrasekhar. She made her Bollywood debut with the 1992 movie Tirangaa. In 1993 she starred in Aashiq Awara, which won her a Filmfare Lux New Face Award. She went to appear in many other popular films such as Waqt Hamara Hai (1993), Krantiveer (1994), Karan Arjun (1995), Sabse Bada Khiladi (1995), Ghatak: Lethal (1996), Beqabu, Baazi, Gangstar, Chupa Rustam, Qila, Andolan, which did well at the box office. She was offered many other films with Ajay Devgan, Bobby Deol, Shahruk Khan, Sanjay Dutt, Akshay Kanna. She rejected many big films such as Agnaary, Mr and Mrs Khiladi, Bandahan, Aunty No 1, Aflatoon and Shikary because of the price factors or time schedule. She left Kareeb (Vinod Chopra) and Maa Tujhhe Saalam in middle of production.

Things seemed to change when Rajkumar Santoshi, in whose earlier movie Ghatak: Lethal (1996), she had a cameo appearance, cast her as the female lead in his 1998 movie China Gate, an ambitious remake of Seven Samurai. In a glamorized role and sharing screen space with some of Hindi cinemas finest actors, she had the perfect opportunity to showcase her acting talent.

However, things did not go as planned. Relations between Santoshi and the actress soured, and rumours began circulating that Kulkarni was dropped from the movie, and reinstated only after gangster Chhota Rajan intervened on her behalf. When the movie was finally released, it was also a huge flop. Furthermore, the only song in the movie, the item number Chamma Chamma, was picturised on Urmila Matondkar, even though Kulkarni had built her reputation with such numbers. To add insult to injury, the song turned out to be a chartbuster, and was even used in Baz Luhrmann's Moulin Rouge!, and greatly increased Urmila's popularity.

Angered at the turn of events, Kulkarni lashed out at Santoshi, accusing him of cutting her screen time because she had refused his advances.[3] Santoshi denied all rumours related to the movie, and the matter was given a quiet burial. However, this proved to be the death blow to Kulkarni's career. She only appeared in a handful of movies after that, and new offers dried up. She quit movies after her last appearance in the 2002 film Kabhie Tum Kabhie Hum. Mamta also did movies in Tamil, Telugu, Bengali and Malayalam.
[edit] Stardust controversy

She gained fame after posing topless (but with her arms crossed over her breasts) for a photograph that appeared on the cover of Stardust, a popular Indian film magazine in September 1993. She was charged under India's obscenity laws, and found herself under attack from both conservative religious groups, and women's groups. The outspoken actress lashed out at protesters, calling them hypocrites.

Kulkarni was finally convicted in July 2000, and fined Rs. 15,000. However, this caused yet another controversy because she appeared in court in a burqa to evade photographers, which led to death threats and protests from the local Islamic community.

At the same time, she continued to be dogged by controversy. In 1997, she was reportedly paid a large amount to perform at a private function by a legislator from Bihar, who was later arrested after investigations into the Fodder Scam case. Kulkarni was interrogated, but she denied any knowledge of the legislator's antecedents.