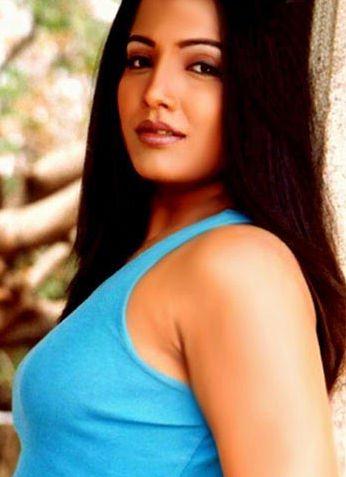 | | |
| --- | --- |
| Name | Meghna Naidu |
| Height | |
| Naionality | Indian |
| Date of Birth | September 19, 1978 |
| Place of Birth | Vijayawada, Andhra Pradesh, India |
| Famous for | Acting |
Meghna Naidu (born 19 September 1978) is an Indian actress and dancer. Her first major appearance was in the music video for UMI10's "Kaliyon Ka Chaman" (2000), an official remix of Lata Mangeshkar's 1981 song "Thoda Resham Lagta Hai" (in turn, the 2002 song "Addictive" by Truth Hurts was inspired by the remix). She also featured in Saru Maini's video Dil De Diya Tha (Sutta Mix),[4] before eventually working in Indian films. She is particularly known for her appearances in B-grade films and item numbers.

Meghna Naidu was born on 19 September in Vijayawada, Andhra Pradesh, India.Her father Ethiraj works for Air India and was a tennis coach and her mother Purnima, a half-Bengali,was a school teacher.She has one younger sister, Sona.

She told that she requested her mother to quit her job and accompany her to shooting locations, after her sister who used to travel with her got a job abroad.She grew up in Mumbai, Maharashtra, and considers herself "more of a Mumbaiite".She studied at Bhavan's College, Andheri, Mumbai,and graduated with a B.Com degree.She has learnt classical bharatanatyam dance for seven years.She stated that she also was coaching tennis in the US for 4 years.

At age 18, she met a model co-ordinator at the wedding of her cousin in Chennai, who called her for a screen test for a feature film.She bagged a role in the Telugu film Prema Sakshi (1999), following which she appeared in one more Telugu and two Kannada films.She then appeared in UMI10's music video "Kaliyon Ka Chaman", directed by Radhika Rao and Vinay Sapru, which she says happened by accident.

She was accompanying her friend to the audition for the video, when she was approached by the team. She was asked to send in her photographs and within few days, she was selected for the video. "Kaliyon Ka Chaman" became a grand success and gained her recognition. She subsequently went on to do many stage performances in and outside of India.

She made her Bollywood debut with the B-grade film Hawas (2004), which dealt with extramarital affair. It was followed by lead roles in Classic Dance of Love (2005), which featured her as a dancer, and Rain: The Terror Within... (2005), in which she played a blind author. In Mashooka, she essayed a character with negative shades. She also participated in the telvision shows Fear Factor - Khatron Ke Khiladi and Dancing Queen.