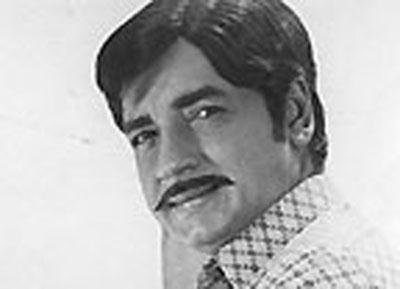 | | |
| --- | --- |
| Name | Prem Nazir |
| Height | |
| Naionality | Indian |
| Date of Birth | April 7, 1926 |
| Place of Birth | |
| Famous for | Acting |
Abdul Khader (7 April 1926 – 16 January 1989), better known by his stage name Prem Nazir, was an Indian film actor. He is considered one of the all time super stars in Malayalam cinema. He is referred to as the Nithya Haritha Nayakan (Ever Green Hero) of Malayalam cinema.

Nazir holds four acting records in the Indian film industry; for playing the lead role in nearly 610 films, for playing opposite the same heroine in 107 films (with Sheela), for acting in lead roles in thirty nine films which were released in a single year (1979), and for acting opposite eighty heroines. He is regarded as one of the most successful actors in Indian cinema, and is also known for his powerful performances in films like Iruttinte Athmavu, Kallichellamma, Dhwani, Murappennu, Anubhavangal Paalichakal, Padayottam, Vida Parayum Munpe, Azhakulla Saleena, and Nadhi. The Government of India has honoured him with the Padma Bhushan and Padma Shri, the third and fourth highest civilian honours respectively, for his contribution towards Indian cinema.

Nazir was born in Chirayinkeezhu in the princely state of Travancore, to Akkode Shahul Hamid and Asuma Beevi. His mother died when he was very young. He completed his formal education from Kadinamkulam Lower Primary School, Sri Chithiravilasam School, S D College (Alappuzha), and Saint Berchman's College (Changanassery). By the time he completed his education, he had become an experienced drama artist. It was on the sets of his second movie, Visappinte Vili (1952), that Abdul Khader was renamed Prem Nazir by Thikkurussi Sukumaran Nair.

Prem Nazir had his acting debut as Shylock in the play The Merchant of Venice (1951), when he was a student at SB College, Changanacherry. He won the best actor award for this role in the play directed by Sheppard. His first film was Marumakal (1952), directed by S. K. Chari and produced by Paul Kallungal. He was credited Abdul Khader itself in this film. He got his career break with Visappinte Vili (1952), his second film, made for K&K Combines (Udaya Studio) by Telegu director Mohan Rao. PremNazir started his career when drama was the most popular visual medium and film making at its infancy. He started acting for the Excel Productions (Udaya Studio) and most of his films were for the Udaya and Merryland Studios.

With the arrival of Nazir, there was a new screen personality, a new debonair actor who could be the heart throb of the youth. Prem Nazir acquired the halo of a romantic hero and a loyal following. His tear-jerkers were very popular with women audiences and soon made him a darling of the masses. He soon became the first real star of Malayalam cinema. Another factor that helped Prem Nazir's instant rise — as it had the rise of his contemporaries in other regional film industries — was the continuing reign of mythologicals and devotionals. Costumed musicals, filmed start-to-finish within the confines of a studio, contributed their own. All such films for a long period kept him before his fans, nourished his romantic image and provided him unlimited scope for rehearsing and refining his talent in essaying diverse roles. Since the bulk of South Indian cinema was theatrical visually and aurally, Prem Nazir's stage background and his extraordinary command of Malayalam helped him win the hearts of his audience.

In the late 50s, Nazir drew attention by playing movies with themes based on social and religious injustices in the society. From 1956 to 1976, Prem Nazir rode high at the crest of a tidal wave of popularity and also gave his best to Malayalam cinema. Nazir catapulted to the row of the finest actors of India with the film Iruttinte Athmavu (1967). Playing a demented youth — Velayadhan, Prem Nazir discovered his prowess as a dramatic actor of great intensity. Many critics have evaluated this role as his masterpiece, and as one of the finest onscreen performances ever. Written by M. T. Vasudevan Nair, the film provided Malayalam cinema with a new direction; that of the low budget film. One could see a lot of the pre-occupations of the scenarist, who carried the touches of human relationships through all of his subsequent films whether as screenplay writer or director. In spite of its large number of studio shots and overall theatricality, the film was so culturally rich that many of the episodes would become archetypes for future Malayalam film makers dealing with family drama. It depicted the story of an imbecile (finely portrayed by Prem Nazir) in a joint family with remarkable sensitivity and seriousness of purpose.

During his peak time, Nazir gave life to many characters and enjoyed a wide popularity among all sects of the society. He has played historical characters based on Vadakkan Pattukal. Aromalunni, Kannappanunni, Thacholi Ambu and Padayottam are some major films in this genre. Although the actor faced criticism for playing such roles as his physique was least suited for it, he still enjoyed a huge fan following among the audiences. He was well known for his roles as Hindu deities like Rama, Krishna and Ayyappa. In his movies, Nazir was well known for essaying the eternal romantic hero and the good guy who would bash up the villains without remorse.

Even though Nazir could not regenerate after the mid-1970s, he maintained his superstardom till the beginning of 1980s. In 1979, 39 of his films got released; a record. He also holds the record for having acted in the most leading roles - about 700 films (with 85 heroines; another record). Another record is for the most enduring screen team along with actress Sheela. They played opposite each other in 130 movies by 1975. Although Sheela is known as the lucky mascot of Prem Nazir, his movies with other heroines like Jayabharathi and Sharada were also big successes at box office. Prem Nazir pairing with comedian Adoor Bhasi was a sure-fire laugh riot. The void left by this duo is yet to be occupied. Nazir's association with playback singer K. J. Yesudas was perfect for the audience. Even today many consider the Nazir - Yesudas combination of song sequences remains the best ever on screen. He is quite popularly described as Nithyaharithanayakan (The Evergreen Hero), which do justice to the fact that he was acting as the hero in his elder years as well. Senior Malayalam cine actress Kaviyoor Ponnamma has revealed that Prem Nazir was a very good singer, and had training in Carnatic music.

By the beginning of 1980s, Nazir himself moved into supporting roles. He mostly played supporting roles with the then super stars Jayan, Sukumaran and Soman. In 1981, he played a major supporting role in Mohan's Vida Parayum Munpe that earned him the Kerala State Special Jury Award. This shift, from a super romantic hero to character roles, gave him many powerful characters during the mid-1980s. His last completed film was A. T. Abu's Dhwani (1989), in which he co-starred with Jayaram. His last release was Priyadarshan's Kadathanadan Ambadi (1990), in which he co-starred with Mohanlal. In one of his last interviews, he had expressed a desire to direct a film with Mammootty and Mohanlal in the lead.

Prem Nazir was a teetotaller. He was not only a fine actor but also a good human being. He tried his hand in politics and had joined the Congress Party but he never contested elections. He is also a social reformer and with a helping mentality to others. He helps with money to some public needs in and around Chirayinkeezhu. e.g.:- Koonthalloor School, Chirainkeezhu Hospital, Palakunnu Library etc. Nazir also wrote a book on the film characters he essayed, Enne Thediyetha Kathapathrangal.

Prem Nazir's brother Prem Nawaz (Abdul Wahab) also acted in a few films. Although he was the first in the family to begin acting in movies, he later began producing films - Agniputhri, Thulaavarsham, Poojakku Edukatha Pookkal, Neethi and Keni to name a few. Prem Nawaz's only son, Prem Kishore has also had a stint with the industry by acting in two Malayalam films - Vacation and Thaskaraputran. Prem Nawaz has the distinction of acting in the first ever colour film made in Malayalam - Kandam Vechu Kottu. Prem Nazir's son Shahnawaz acted in a few films as well but could not succeed like his father.

Prem Nazir has three daughters viz. Laila (married to Engineer Rashid of Trivandrum & settled at Calicut), Rasiya (married to Mr.Hashim, Businessman from Kannur & settled at Chennai) - both elder to Shanawas. The youngest daughter is Rita (married to Doctor Sharafuddin of Punalur & settled at Muscat). Shanawas's wife Aisha (Malaysia) is the daughter of the eldest sister of Prem Nazir viz. Suleikha Beevi.