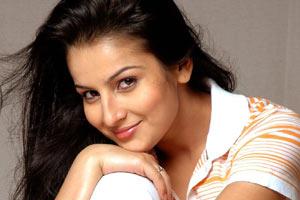 | | |
| --- | --- |
| Name | Priyanka Bassi |
| Height | |
| Naionality | Indian |
| Date of Birth | ? |
| Place of Birth | Punjab, India |
| Famous for | Acting |
Priyanka Bassi is an Indian television actress popularly known for her famous act as Cadet Naina Singh Ahluwalia in the popular Soap Left Right Left. She is originally from Delhi and has also attended Barry John's Theatre Group
Priyanka debuted with India's Second English soap opera 'Bombay Talking' in 2005 She played Sheena Malik who is an aspiring actress in Bollywood. Her performance was well received and she was nominated for Indian Telly Awards 2006
In 2006, She rose to rising fame with the portrayal of her character Naina Singh Ahluwalia, A 22 year old, beautiful no-nonsense girl wounded by the death of her brother Naveen Singh Ahluwalia and his declaration of being a 'Traitor' instead of a Matryr. Naina vows to avenge her brother's death from the guilty by joining the same military academy as her brother did - Kanchanjunga Military Academy (KMA). There she finds support with her batchmates and her mentor Rajveer Singh Shekawat - Played by Rajeev Khandelwal, Who is also the best friend of her brother and later becomes her love interest. With the help of them, Naina reaches the powerful politician named Gehlot who happens to be the hand behind the framing and murder of her brother Naveen. Naina exposes him in front of media and sent him to jail. In the end She also bags the honour of 'Best Cadet of KMA' which was also received by her brother.
Naina Singh Ahluwlia was very a difficult and challenging character in comparison to contemporary Shows and serials. It arrived as a different change on the screen which was never noticed before. The character was penned by Satyam. K. Tripathy who also directed shows like Bombay Talking and Special Squad. It was anout a once bubbly and soft girl transforming into vengeful Military Girl who is filled with aggression and hatred and will not stop at anything to get justice to her brother even she has to anything for it. She even shoots her mentor Rajveer whom she trusts the most and also go against the rules of the Academy. Yet, In the End she has a heart of a hero who comes out breaking all barriers of Injustice and Evil.
Till then, No Actress was successful in carrying action roles successfully and making a mark on viewers except Kuljeet Randhawa. But Priyanka managed to impress the viewers so much that 'Naina' became an instant hit and was loved by many around. Also, her chemistry with Rajeev Khandelwal became a craze among the viewers and priyanka's popularity reached new heights. The response was so strong that even media started linking them together.For Left Right Left, Priyanka performed all the stunts and the fighting sequences herself to achieve authenticity and also attended workshops and analysed the lifestyle of military men and women with the LRL team.
She was nominated for many categories in various Categories at award functions. Special mention to Ita awards 2007 where she was nominated for best Actress and won Idea Glamour star of the year
In 2008, she participated in Mr. & Ms. TV on Sony Where she reached the semi-finals
In December 2010, she returned to TV screen with Rang Badalti Odhni on Star One She played a bubbly Punjabi girl named Samaira aka Sam who happens to be the best friend of the male lead protagonist.
In April 2011, she again dons the Action Avatar of a Rebellious, Daring, Non-Nonsense Officer named Kaya in Surya The Super Cop on Sony Entertainment Television.
Now, Priyanka is going to participate in Star Plus's Indian version of Survivor.