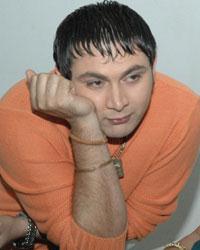 | | |
| --- | --- |
| Name | Rajesh Kumar |
| Height | |
| Naionality | Indian |
| Date of Birth | October 11, 1975 |
| Place of Birth | Patna, Bihar, India |
| Famous for | Acting |
Rajesh Kumar (born Patna, Bihar) is an Indian actor. He did his schooling in Patna, Bihar and is an alumunus of Hindu College, University of Delhi. Rajesh has done serious roles in serials like Kkusum, Kaun Apna Kaun Paraya, Des Mein Niklla Hoga Chand, Ek Mahal Ho Sapno Ka. Of course these days you also see him in Ba Bahoo Aur Baby in which he plays Subodh, a complete contrast to Roshesh. He is a kind of Krishna of the house. Everyone likes him. He is the loving, obedient, sensible son. The bhabhis share everything with him. It's a nice character, very different from Roshesh.

I needed that break, he smiles and confesses that it was Sarabhai that changed everything for him. Everything followed after that. Till then I was known as Kkusum's brother or the psycho in Ek Mahal Ho Sapno Ka. Sarabhai has given me everything. Now, he feels very honoured and excited as they are on the look out for a bride for Roshesh all over the country. And it's really flattering as they have got a lot of entries from all over which they will shortlist and then choose that one girl who will be Roshesh's bride. It's a unique idea where a hunt for the bride is on, he sayss and adds naughtily, There have been a few guys who have also sent in their bio data. He is most popularly known for playing the role of Rosesh in Sarabhai vs Sarabhai which aired on Star One.The Hero Honda Indian Television Academy Awards 2005.