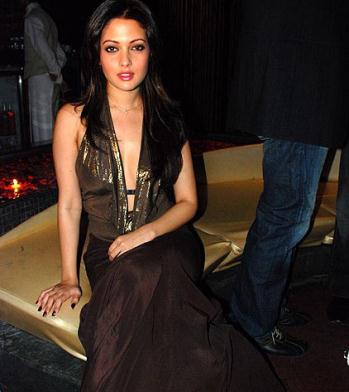 | | |
| --- | --- |
| Name | Riya Sen |
| Height | 5' 1 |
| Naionality | Indian |
| Date of Birth | 24 January 1981 |
| Place of Birth | Kolkata, West Bengal, India |
| Famous for | Acting |
Riya first appeared as a child artist in the film Vishkanya in 1991, where she played the role of the young Pooja Bedi. At the age of 18, she did National Film Awards winning director Bharathiraja's Tamil film, Taj Mahal (2000), which did not achieve commercial success.[She was scheduled to make her Bollywood film debut in Love You Hamesha, opposite actor Akshaye Khanna; however, the film was stalled, and she finally made her debut in N. Chandra's Style in 2001.This low-budget sex comedy was the first commercial success in over a decade for the director. A launch pad for Riya, cast in the female lead along with fellow-newcomers, Sharman Joshi, Sahil Khan and Shilpi Mudgal, the film pioneered a trend of commercial success for small budget films in India. Riya and the second female lead of the film were replaced by aspirant actresses Sunali Joshi and Jaya Seal in Xc'.

Her next success was Jhankaar Beats, a comedy revolving around the music of legendary composer R D Burman, which saw her playing a small and glamorous role[10] alongside Shayan Munshi, Juhi Chawla, Rahul Bose, Rinke Khanna and Sanjay Suri. Produced by Pritish Nandy, publishing director of The Times of India, the film was made on a budget of Rs. 25 million (US$525,000),[11] marking the sixth in a row of small to medium budget films made by Pritish Nandy Communications (PNC). Despite being part of a wave of offbeat films that mostly failed to make an impact at the box office, it drew public attention upon its release, which led to a commercial success among a restricted audience targeted by a selective release in twenty cities. It was one of the first films made in Hinglish, a mixture of Hindi and English. In 2005, she starred in Shaadi No. 1, which had no female lead. This comedy, based on the theme of modern marriage, was directed by David Dhawan, a renowned film director from this genre.

Although films like Style and Jhankar Beats succeeded commercially, most of her later films have generated less revenue.A number of them remained unfinished. While many of her appearances have been item numbers and cameos,few of her leading roles have been in low-budget films. Though she had small roles in Dil Vil Pyar Vyar (2002), Qayamat (2003) and Plan (2004), attention was drawn to her item numbers in all three, especially the one in Qayamat that featured her in a bubble-bath. Besides this, she performed another item number in James (2005) on director-producer Ram Gopal Varma's behest, who has a history of casting aspirant actress-models like Sameera Reddy, Isha Koppikar and Koena Mitra in similar roles. Furthermore, she took part in a dance number for Sajid Khan's Heyy Babyy (2007) that featured several mainstream Bollywood actresses.