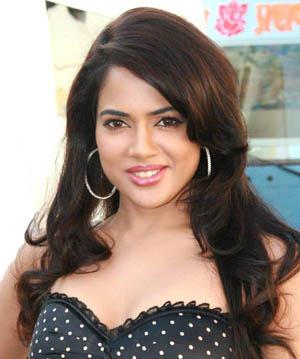 | | |
| --- | --- |
| Name | Sameera Reddy |
| Height | 5' 7 |
| Naionality | Indian |
| Date of Birth | 8 September 1982 |
| Place of Birth | Rajamundry, Andra Pradesh, India |
| Famous for | Acting |
Sameera's versatility as an actress and a trained Indian classical dancer made her perfect for Bollywood films. She debuted in a music video that got her noticed and kick started her movie career as one of the top actresses in India and has appeared in over fifteen films in just four years. She has shown her ability to carry off multiple characters in films like the controversial blockbuster Musafir, where she played a rape victim who takes revenge to Kaalpurush - Memories in the Mist, an art house film where Sameera plays a double role as a middle-class housewife and a prostitute which won India's highest award, the National Award and has received critical acclaim on the festival circuit.

Sameera was credited with having two independent films at the Toronto Film Festival 2007. Migration,a short film directed by the legendary Mira Nair wherein she plays the role of a housewife affected with the disease and The Voyeurs, her second film with Buddhadeb Das Gupta.

Sameera has become a household name amongst the 1.6 billion people living in India. As a symbol of fashion, sex, and beauty, Sameera has graced the covers of every magazine and is the subject of many documentaries including the BBC's Spice Trade. As a testament to her international appeal Sameera was chosen by the BBC to step in the shoes of Spice Girl Emma Bunton to experience celebrity life in the UK and was asked to be a guest actor on the hit series Casualty.

Sameera is also the first Indian actress to have her own video game, Sameera the Street Fighter. This mobile video game can be downloaded by millions of fans and is available to cell phone users throughout India.

Sameera lives with her parents and two sisters, Sushama (a VJ, model and actress) and Meghana (a supermodel) in Mumbai and spends significant amounts of time with Crayons and Dreamz Homes, her cause for getting homeless children off the streets of India.