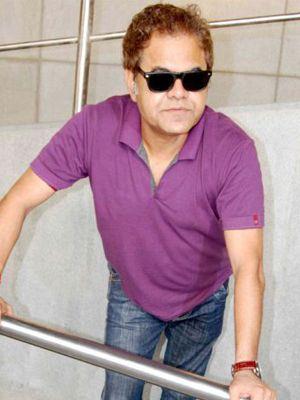 | | |
| --- | --- |
| Name | Sanjay Mishra |
| Height | |
| Naionality | Indian |
| Date of Birth | 6 October 1963 |
| Place of Birth | Patna, Bihar, India |
| Famous for | Actor |
Sanjai Mishra is an Indian comedian and film actor who is best known for his character of Apple Singh, an "icon" used by ESPN Star Sports during the 1999 Cricket World Cup. He made his film debut in the 1995 Indian musical film Oh Darling! Yeh Hai India!. Then he followed on by Rajkumar (1996) and Satya (1998).

He did many commercials and small movie roles before he got the opportunity to stand with Amitabh Bachchan in a Mirinda commercial. Mishra's releases like Zameen, Charas and Plan. Though he kidnaps Bipasha Basu in Zameen and acts as a companion of don in Satya, yet he is typecast as a comedian. He makes a mention of himself in other TV serials too like Office Office, Ram Lakhawan and Public Sub Jaanti Hai. Phas Gaye Re Obama was a serious comedy based on the recession.

He is currently directing a movie named Pranaam Walekum. The movie is going to be released in January 2012, as well as Dhama Choukdhi, which also stars Sanjay Mishra,Dipraj Rana and controversial model Rozlyn Khan.