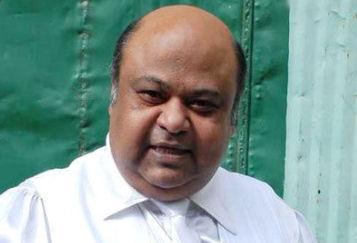 | | |
| --- | --- |
| Name | Saurabh Shukla |
| Height | |
| Naionality | Indian |
| Date of Birth | |
| Place of Birth | |
| Famous for | Acting |
Saurabh Shukla is an Indian film and television actor, director and screenwriter.Shukla's family left Gorakhpur for Delhi when he was two years old. After completing his schooling, he did his graduation from Khalsa College, Delhi. His professional career began in 1984 with his entry into theatre.

Shukla began serious theatre in 1986 with roles in plays like A View From The Bridge (Arthur Miller), Look Back In Anger (John Osborne), Ghashiram Kotwal (Vijay Tendulkar) and Hayvadan. In 1991, he joined the NSD Repertoire Company - the professional wing of the National School of Drama - as actor. The next year, he got his first break when Shekhar Kapur, impressed with his work, created a role for him in Bandit Queen. Shukla also did the role of Vijay Anand's sidekick Gopi in the 1994 Doordarshan crime drama Tehkikaat. The series was directed by Karan Razdan, but Shekhar Kapur directed the first episode.

Shukla's biggest break came when he co-wrote the script for Ram Gopal Varma's 1998 cult classic Satya and essayed the role of gangster Kallu Mama in the film. He won the Star Screen Award for Best Screenplay alongside Anurag Kashyap.

"Why do I make realistic films, like Satya? Because that's the kind of films I like to do. Capturing reality is very difficult and challenging," he said in a 2000 interview to Rediff.com, making it clear that his prefers realism in his scripts. In the same interview he also talked about his preferred genre of film making - black comedy:

If you carefully see my work, it is all black comedy. We usually categorize subjects as comedy and serious. But there is more than just this. Like when we laugh, we sometimes also cry. There can be certain viciousness to this action if there is too much of it. It is the same with romance, which gets too much after a point. There is always a comic element in every situation.

In 2003, he wrote the screenplay for Calcutta Mail. He received his first award for this film, the Zee Cine Award for Best Screenplay. In 2008, he acted in his first international film, the Golden Globe and Academy Award winning Slumdog Millionaire, as the character Constable Srinivas.