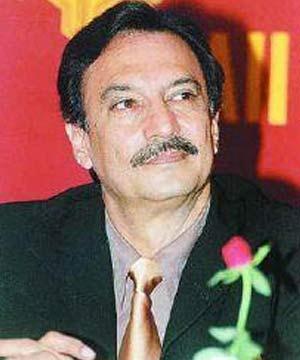 | | |
| --- | --- |
| Name | Suresh Oberoi |
| Height | 5' 8 |
| Naionality | Indian |
| Date of Birth | 17 December 1946 |
| Place of Birth | Quetta, British India |
| Famous for | Acting |
Suresh Oberoi, born as Shuresh Oberoi on December 17, 1946) is an Indian actor who is also father of Bollywood actor Vivek Oberoi. He was born in Quetta, now Pakistan and is a recipient of 1987 National Film Award for Best Supporting Actor. After Partition of India his parents Anand Sarup Oberoi and Kartar Devi fled to Amritsar and then to Hyderabad.

He has made over 135 films. Recently he has done a film called World Cupp 2011. He recited few couplets in the song "Dil Mein Phir Aaj Teri" with Anuradha Paudwal for film Yaadon Ka Mausam (1990).

In addition to acting and singing, he was also the host of the show Jeena Isi Ka Naam Hai on Zee TV for his clear voice and diction. Besides all of above, he writes "romantic and philosophical poetry".