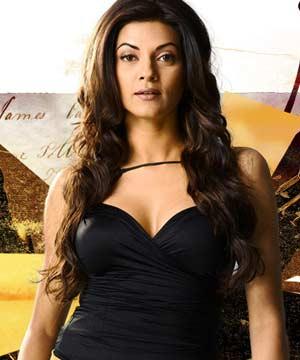 | | |
| --- | --- |
| Name | Sushmita Sen |
| Height | 5' 10 |
| Naionality | Indian |
| Date of Birth | 19 November 1975 |
| Place of Birth | Hyderabad, Andhra Pradesh, India |
| Famous for | Acting |
Sushmita was born in the Bengali-speaking Sen family on November 19, 1975 in Hyderabad, Andhra Pradesh, India. Her family consists of her dad, Shubeer, a former Indian Air Force Wing Commander; mom, Subhra, Jewelry Designer and owner of a Dubai-based store. She has two siblings, a sister named Neelam, who is married to Nauman Malik, and a brother named Rajeev. Subhra's dad was a poet.

She attended different schools in Jorhat, and Nagpur, but spend the majority of her schooling days in the Air Force Golden Jubilee Institute and Air Force Silver School in Delhi. She was regarded as a tomboy and spent most of her times with boys. Since the schools were Hindi medium, she could not speak English until she was 16 years of age. She subsequently not only mastered English, but became an English Honors student, and also obtained a degree in Journalism. Due to her place of birth she can speak Urdu flawlessly.

Her first public appearance was at the Air Force Club Contest at the age of 15. She did a few fashion shows thereafter. Then during 1994 she decided to be a participant in Miss India beauty pageant, fully aware that she was being pitted against the reigning favorite, Aishwarya Rai. Sushmita took everyone by surprise when she was crowned Miss India while Aishwarya had to content with being the First Runner-up. Both beauties went on to win Miss Universe and Miss World titles respectively. Ironically the final outfit for Miss Universe for Sushmita was made by a little-known Meena Bazar tailor, and her mom.

It was during 1996 that she first appeared as herself in a Bollywood movie titled 'Dastak'. Though the movie did not fare too well, she was noticed and thus began her career on the silver screen. She has since then portrayed herself in a variety of characters and also some 'item' numbers.

Not considered a classic beauty and leading quite an unconventional lifestyle she ended up in many relationships but did not marry anyone. She wanted to be a mother and to adopt a baby girl, and name her Renee. Since she is single, she had to fight a Court battle before she could finally adopt Renee. Finally on 13 April 2000 she was given the go-ahead to adopt her, even though the family-owned business in Dubai was already re-named as 'Renee' quite ironically a year earlier on 13 April 1999.