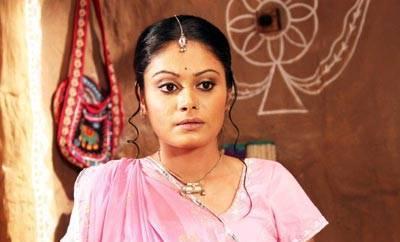 | | |
| --- | --- |
| Name | Toral Rasputra |
| Height | |
| Naionality | Indian |
| Date of Birth | December 26, 1987 |
| Place of Birth | Anjar, Kutch, India |
| Famous for | Acting |
Toral Rasputra is a 24 year old Indian actress best known for playing the protagonist, Priyanka Sethi in Disney Channel India's superhit show, Dhoom Machaao Dhoom. Priyanka plays the guitar and is the lead singer of the Pink Band.

Toral started out with advertisements for brands like Amul and Shoppers' Stop. Then came her break in the moderately successful show, Rishton Ki Dor where she played the role of Shaina.

The show by which she become a star and became to be recognized was Disney Channel India's superhit show, Dhoom Machaao Dhoom, in which, she was cast in the lead role of the witty and nice schoolgirl from Heritage High, originally from America, Priyanka Sethi. This show eventually paved the way for Toral to stardom. Because of this show, Toral has had a huge fan base of kids and teenagers.

After Dhoom Machaao Dhoom, Toral was cast in the lead role of a mature and patient student of Everlast College,Raima in Yahan Ke Hum Sikandar which was premiered on Zee Next. The character of Raima was completely different from Priyanka, and Toral seemed like a immature 20 year old. Toral had hoped that this show would be a hit, but it was moderately successful, and because of the poor ratings, it was stopped after a few months. She was recently working in Kesariya Balam Aavo Hamare Des on Sahara One but decided to quit it after she got selected to play Isha in Zee TV's Chhoti Si Zindagi.

Toral was born in Anjar, Kutch but she has lived all her life in Mumbai. She was not impressed by the pranks that her co-actors in Yahan Ke Hum Sikandar played on her. In an interview given to India Today, Toral said that- Her best qualities are simplicity and honesty. Her best features are her smile and eyes. Her dream role is of Smita Patil in Arth. Her favourite movie is Dilwale Dulhaniya Le Jayenge which she has seen many times. Her dream date should be a good, honest and intelligent person. he should also have a good sense of humour. Her most memorable moment is that, during the shooting of Dhoom Machaao Dhoom, when she would step out, she would be mobbed by kids who would tell her that they love her acting. She loves Gujaratis because they are good at heart. Her travel destination is Mussoorie because it is the most beautiful place she has ever went to. Her success is her destiny. her favourite food is Punjabi food like Paneer masala tikka and Biryani.