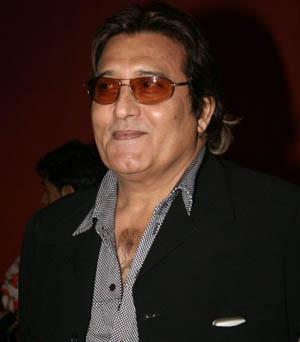 | | |
| --- | --- |
| Name | Vinod Khanna |
| Height | 5' 11 |
| Naionality | Indian |
| Date of Birth | 6 October 1946 |
| Place of Birth | Peshawar, British India |
| Famous for | Acting |
Vinod Khanna debuted in Sunil Dutt's 1968 film Man Ka Meet as a villain. He acted in multi-starrer films often playing supporting and negative roles in hit films such as Purab Aur Paschim (1970), Sachaa Jhutha (1970) and Mera Gaon Mera Desh (1971). His big break was in the 1971 film Mere Apne directed by Gulzar. His performance as an army officer facing death row in another Gulzar scripted and directed 1973 film Achanak was critically acclaimed. The songless film echoed the true life story of K. M. Nanavati vs. State of Maharashtra and Khanna portrayed Kawas Nanavati, the real life Navy officer.

He went on to star in many hits throughout the mid 1970s and early 1980s, including Parvarish (1977), Amar Akbar Anthony (1977), Khoon Pasina (1977), Muqaddar Ka Sikander (1978), The Burning Train (1980) and Qurbani (1980). Having peaked in Bollywood, he became a follower of the spiritual teacher Osho (Rajneesh) and left the film industry in 1979 for eight years. At this time, he was one of the most successful actors in the Bollywood, competing with Amitabh Bachchan & Jeetendra. He rejoined the industry, eight years later in mid 1980s. He continued to appear in many notable films from the mid 1980s to the 1990s such as Dayavan (1988), Chandni (1989), Kshatriya (1993), Eena Meena Deeka (1994) and Ekka Raja Rani (1994).

His pairing with Amitabh Bachchan was both critically acclaimed and commercially successful. In 1997 he donned the role of producer to launch his middle son Akshaye Khanna in the film Himalay Putra; he also starred in the film. In 1999 he received a Filmfare Lifetime Achievement Award for his contribution to the film industry for over three decades. He has since acted in fewer films playing character roles. His most recent films were Deewaanapan (2002), Risk (2007), Wanted (2009) and Dabangg (2010). He also ventured into television playing the male lead role of "Kashi Nath" in the Smriti Irani-produced Hindi serial Mere Apne, which aired on the channel 9X.