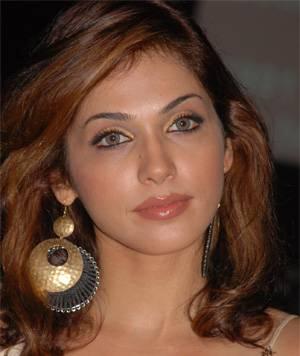 | | |
| --- | --- |
| Name | Eesha Koppikhar |
| Height | 5' 7 |
| Naionality | Indian |
| Date of Birth | September 19, 1976 |
| Place of Birth | Bombay, Maharashtra, India |
| Famous for | Actresses, Model |
Koppikhar was born in Mumbai, India, but she is a native of Mangalore. She hails from the Chitrapur Saraswat Brahmin community and her mother tongue is Konkani. She has one younger brother. Eesha graduated in Life Sciences at Ramnarain Ruia College in Mumbai. It was during her time at college that she appeared in a photoshoot for Indian photographer Gautam Rajadhyaksha. The shoot led to work in advertising as a model, notably for L'Oreal, Rexona, Camay, Tips & Toes and Coca-Cola. Eesha contested the 1995 Miss India contest, winning the Miss Talent Crown. Her modelling work gave her an introduction to the film industry and to her first film appearance in the Tamil movie Kaadhal Kavithai in 1998. Since then, Eesha has made over forty films and has several Hindi films in production or due for release in 2010. She continues to model for fashion designers Anita Dongre and Pria Kataria Puri, and is currently the Indian representative of the Italian fashion company Police Watches and Jewellery. Outside her work in film, music and television, Eesha is a spokesperson for the animal rights organisation PETA and received the 10th Anniversary Huminatarian Award in December 2009. She has also obtained a black-belt in Taekwondo.