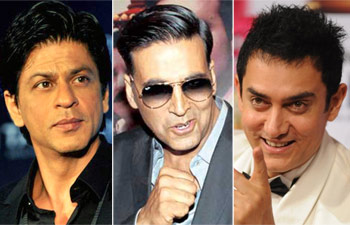 Salman Khan will have no release in 2013. The superstar, who has consistently given Bollywood's biggest hit of the year over the past three years, is taking it easy this year owing to health issues. Impending court cases also threaten to curb his work schedule in 2013. Mental, Salman's home production originally said to be slated for an October release, has now been pushed to 2014. His other confirmed project, Kick, is yet to go on floors. Even the heroine of Kick is yet to be officially announced.
In an industry that thrives on 100-crore basics and constantly searches for a top contender every year, the buzz is already being generated over which superstars could end up fighting to get the biggest hit of 2013 in the absence of Salman. Broadly speaking, Aamir Khan with Dhoom 3, Shah Rukh Khan with Chennai Express, Akshay Kumar with Once Upon A Time In Mumbai Again, Hrithik Roshan with Krrish 3 and Ranbir Kapoor with Besharam seem to be the best bets.
While Saif Ali Khan or Ranveer Singh would not automatically qualify as top contenders, Bullet Raja and Ram Leela respectively are carrying positive reports and could well spring surprises. A wild card entry could be the Deols, Dharmendra along with sons Sunny and Bobby. Although the three may not enjoy individual stardom as they used to, put together they are a volatile mix. Yamla Pagla Deewana, their last release, proved as much. The sequel, Yamla Pagla Deewana 2, is being billed as a bigger blast.
Sallu mian takes a break from the silver screen this year The challenge for all these stars to match Salman's standards is not a mean one. Ek Tha Tiger, Kabir Khan's spy thriller of 2012 that cast the superstar opposite Katrina Kaif, was a killer at the box-office, breaking several records. The Rs.75-crore film earned Rs.310 crore worldwide and was the biggest hit of last year. It still holds the record for the biggest opening day with a collection of Rs.32.9 crore, and is the second-biggest blockbuster of all time after 3 Idiots.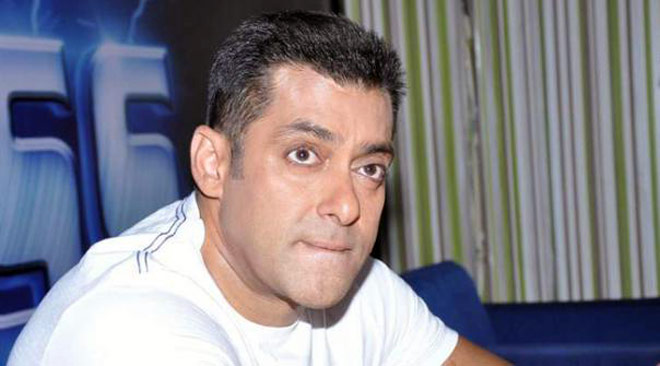 The year before, Salman had the biggest hit of the year by way of Bodyguard (Rs.230 crore worldwide) while in 2010 it was Dabangg (Rs.215 crore). Salman will not be among the records this year, with no releases. We take a look at who could be king of 2013. Ranbir Kapoor Betting On: Besharam Co-starring: Pallavi Sharda, Rishi Kapoor, Neetu Singh Slated for: Oct 3 The Lowdown: Ranbir Kapoor stars as a conman in this road movie, which moves across several smalltowns of India. The actor's heroine in the film is Indian-Australian girl Pallavi Sharda, who has done supporting roles in My Name Is Khan, Dus Tola, Love Breakups Zindagi and Heroine so far.
The Buzz: Besharam marks the return of Dabangg director Abhinav Kashyap. The film is widely seen as Ranbir's bid to move away from his sophisticated image and woo the masses playing an earthy character. Also, this is the first time that Ranbir has been cast in the same film with his parents, Rishi Kapoor and Neetu Singh. First Look of Besharam Our Take: Abhinav Kashyap delivered the biggest hit of 2010 by way of Dabangg, but that film had Salman Khan. Besharam is said to retain the smalltown flavour of Dabangg, although the setting is tweaked to suit Ranbir's stardom. This could be Ranbir's biggest hit in his career yet.