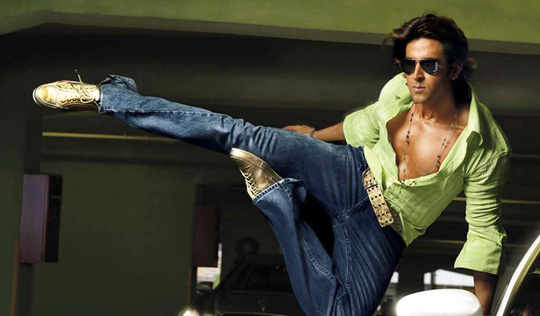 Bollywood star Hrithik Roshan injured himself while shooting for his film 'Agneepath'. In a scene being shot at Versova, Hrithik was required to break a coconut on the ground. During one of the several takes, he injured his fingers. Only when the scene was cancelled did someone realise that Roshan's hand was bleeding.
According to sources, Hrithik's hand had a deep cut, which was bleeding profusely. The shoot on Tuesday was halted until he received first aid.

However, producer Karan Johar would be pleased because whenever any actor is injured and bleeds on the sets, the film turns out to be a super hit, they said.