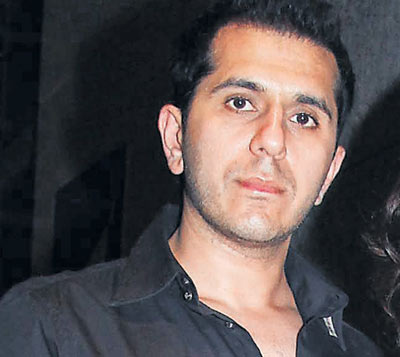 One of the most reliable names among the new crop of Bollywood producers has a simple rule - go for the script, not the actor. Never mind if Ritesh Sidhwani is working with Aamir Khan and Shah Rukh Khan.
Sidhwani runs production company Excel Entertainment with Farhan Akhtar and the duo are behind hit films like "Dil Chahta Hai", "Don - The Chase Begins", "Honeymoon Travels Pvt Ltd" and "Rock On".
"I think we are very clear on one thing - when Farhan and I decide to green light a certain project - the one thing that matters is the script. We never go to an actor, we don't write films for actors, we cast characters to actors," Sidhwani told IANS in an interview when asked about his selection criteria for a film.
Sidhwani turned producer with the Aamir Khan starrer "Dil Chahta Hai". He has teamed up with the star again after a decade and hopes Bollywood's Mr. Perfectionist will bring the same luck this time.
"Dil Chahta Hai" was also Farhan's directorial debut and he earned accolades for making the coming of age romantic drama. The film received a national award. And now the banner is producing director Reema Kagti's film, which has Aamir in a pivotal role.
"It's been 10 years now and our 10th film is going to be 'Don-2'. And coincidentally our 11th film to release will be Reema Kagti's untitled project which stars Aamir Khan. So we will start our next 10 years again with Aamir, so it's quite an interesting year and I hope Aamir brings good luck again."
Right now they are busy with Zoya Akhtar's "Zindagi Na Milegi Dubara" and Shah Rukh Khan starrer "Don-2".
"'Don 2' was always on the cards, but Shah Rukh Khan's shoulder got injured. The film is releasing Dec 23. Then Zoya came up with this brilliant script, which is a road trip of three boys and travels through Spain. It's really interesting and slated for June 24 release," Sidhwani said.
Released in 2006, "Don - The Chase Begins", a remake of Amitabh Bachchan-starrer "Don", in 1978 was a slick, suave crime-action-thriller made at a budget of about Rs.35 crore.
Sidhwani, 40, claims "Don-2" will be the biggest ever in the action genre.
"It is the biggest of all because you are going to Europe and shooting in Berlin. It is 'Don-2' and there are a lot of expectations, so you have to make it bigger and better.
"The inherent nature of the script, the excitement level have to be larger. In the first 'Don', we were restricted to Amitabh Bachchan's version and had to play within the same plot. But in our version, evil triumphed over good for the first time. So we had scope to play with the script and in which direction we want to take it forward."
But what about the budget?
"It is bigger. That was set in Malaysia, this is set in Berlin. The action is much bigger - we have a huge amount of action in this and it is on a big scale," he said without revealing the money spent on the film.
He said the long locks of King Khan don't make up his only look in the film.
"That is one of the looks in the film. It has received mixed comments, but I think it works because in the film it will take you five years down the line. So when you move the action to Berlin, you will see a new look. The cute Shah Rukh look."