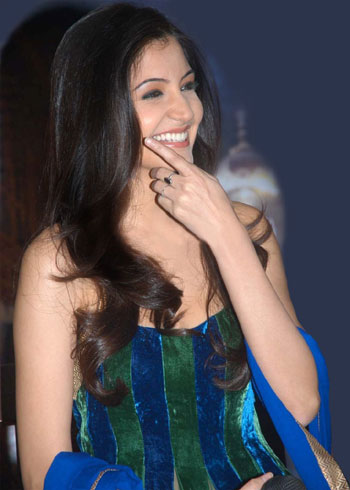 Anushka Sharma feels defensive about Ranveer Singh: In a heart-to-heart interview with the fashion magazine Verve, Anushka talks about her relationship with Ranveer, and once again goes on record to say that he is a friend, in fact the closest one.

"We have a relationship outside of work. We hang out, go out for dinners and watch films. But we are poles apart as people." Anushka, with three hits out of four releases, has arrived in Bollywood. Producers want her as she is wonderful as an actress and also effortless in front of camera.

Talking further about Ranveer, she reveals how protective she is about him, and that fights are common between them. "I don't fight with anyone as much as I fight with him. Strangely life keeps throwing us together all the time, from being in films to performing at award functions... I feel very protective about him and I am sure he feels that way about me." Anushka and Ranveer will be seen together in Ladies V/s Ricky Bahl. The movie is going to release in December.