The poster boy of Indian televison on what it takes to be Mahadev on screen He plays the Hindu god Shiva onscreen, but he's endowed with the proverbial good looks of a Greek god. Yet Mohit Raina is in no hurry to switch from TV to the silver screen. "I am happy playing Mahadev at the moment, there are still lots of stories to be told, so my loyalties are towards the serial first. There are no Bollywood aspirations as of now. In fact, after playing God, nothing remains on my wish list," says the actor who was in Varanasi recently to create awareness about a clean Ganga.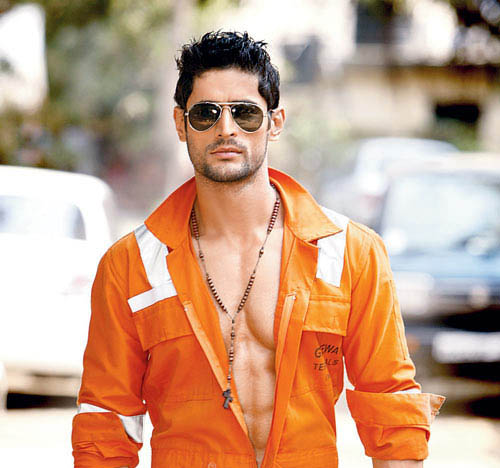 But doesn't this godly act limit the actor? There are examples from the past, like Arun Govil and Nitish Bharadwaj, who were extremely popuar as Ram and Krishna respectively, but disappeared from the scene once their shows went off air. "Times have changed," replies Raina, "Television as a medium is much much more stronger now than it was at that time. Every top Bollywood actor is keen to make an appearance on TV, and the success of television actors in Bollywood has been phenomenal, the most recent example is Sushant Singh Rajput. So, the small screen is no longer small."

He adds, "Moreover, the character of Shiva has different shades, like romance, action..., so for an actor there is great scope to perform. Till now, he (Mahadev) was confined to calendar art, I am happy that through the serial we have been able to present those aspects of his personality that had remained unexplored so far," says the poster boy of television. However, playing Mahadev has not been a cakewalk. "There was a lot of pressure as the makers of the serial were keen to come up with something different, something which had not been created till now.
I sat with the research team to understand what strategy they had in mind, but what really helped me was the day-to-day feedback from the viewers, which helped me to grow and evolve. It did not happen overnight. There were certain scenes that involved dancing, so I made sure that I had done proper rehearsals, since I am not a natural dancer. Even the kind of dancing those scenes demanded required some training, which I undertook," he says. However, the celebrity status comes with its share of controversies.
Buzz is that all is not well between him and Sonarika, who plays Parvati on the show, to the extent that both of them are not on talking terms with each other. "Can you ever believe that all this is possible with the kind of work we are doing? I guess it started with the two of us not spending much time together on the sets. The reason being she is very quick with her lines, while I take some time. I need my own space to rehearse my lines. So, when people see us sitting separately, they misinterpret it. She is Adishakti, so how can she be ignored?" jokes Mohit. Rumours of him dating Mouni Roy who played the part of the Sati in the serial, were also doing the round, we remind him.
"This is not true, people had misunderstood seeing us together. We are just good friends, there is nothing more to it. When you are working round the clock, there is no scope for a relationship," he replies. He even laughs off being considered the perfect match for Priyanka Chopra, according to the actress' family. "I have heard about that. Perhaps the reason is that Mahadev is too irresistible for any mother who is in the quest of a husband for her daughter, because of the qualities he represents," he reasons.