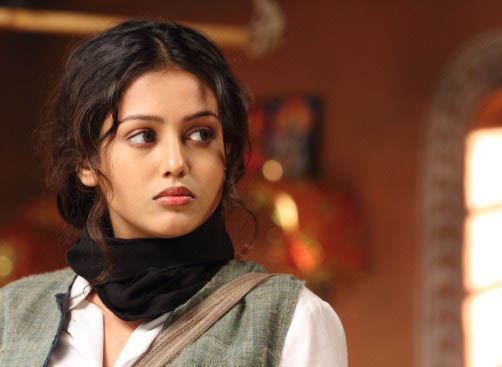 \\Subhash Ghai is a content man these days... After long hunt for his 'Kaanchi', the filmmaker found his right girl in the young and sweet looking Misti. Selected out of more than 350 girls from all over India, Misti was personally interviewed by Ghai himself. Having been in talks for long, 'Kaanchi' is about a dramatic journey of 18 years old girl from mountains to metro city from innocence to realization; evolution followed by a revolution, which wakes up, and inspires today youth against corruption of power.
"It's entertaining film with a deep message behind it," reveals Ghai. Recently, the film's entire unit, comprising of 150 artistes and technicians, moved to the valleys of flowers in Uttaranchal to visit the house of Kaanchi and shoot her love story by picturising songs and scenes. The filmmaker is very much confident about his new find, Misti and also believes that she has in it her to become the next-happening star in B-town. "Mishti is one of the most talented new heroine I have ever found.
She is just fantastic. You have to see her performance in Kaanchi to believe me. She is another superstar in the wing this year," claims Subhash Ghai confidently. Besides Misti, in 'Kaanchi', Rishi kapoor and Mithun Chakrovarthy play the power in money and politics. Ismail Darbar and Salim Suleman provide the music with ethnic and modern flavour on the lyrics of Irshad kamil. The film is slated to release around August this year.